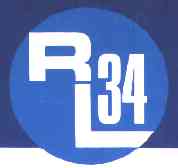 ---
---
WWW.RLYACHTS.NET

RL24, RL28, and RL34 Trailable Yachts
from Rob Legg Yachts
RL Yacht Owner's Discussion Forum
Return to the Forum List

bay to bay
any word on what happened in the b to b - results?


Re: bay to bay
thanks keith,i have seen the web results,but i was hoping there would be a report on the rl racing,the rest of the fleet doesn't matter.i heard that saturday's finish was between 4 or 5 boats,sound's like it was great racing.we hope to be there next year.


Re: bay to bay
With 23 boats and 80 RL crew members participating in this years Bay to Bay race, surely, some one can give we unfortunates who couldn't be there a run down on the event.

Return to the Forum List
Add a message to this discussion