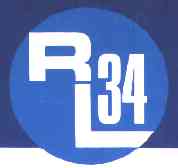 ---
---
WWW.RLYACHTS.NET

RL24, RL28, and RL34 Trailable Yachts
from Rob Legg Yachts
RL Yacht Owner's Discussion Forum
Return to the Forum List

Queenscliff to Geelong Trailer Yacht Race 2011
Pasted from The TrailerSailer Place website.

Written by a G Russell, if you go into their website forum you can have a wee looksee at photographs of the flooded Rl24.

Remember that keen RL 24 racers know they can push their boats to the limit because they know that when they stuff up, their boats will float when swamped and can then be towed back to the boat ramp. I know it might be tricky in big seas but if it is possible they should try and turn the boat into the wind, or free the sheets or remove some of the sails before attempting to right her.

I quote G Russell:

Hi again everyone:

For those of you keen for a bit of reading, here's the first of my two-part report on Sunday's race.

As always, your comments and feedback are most welcome!


Queenscliff to Geelong Trailable Yacht Race – 9 October 2011

When planning any outdoor event, the one thing you just can't control is the weather, and seasoned sailors know this probably better than most. Sure, we need wind, but it has to be just the right amount and generally in the right direction! So those of us planning this year's Queenscliff to Geelong Trailable Yacht Race had been closely following the Bureau of Met's changing predictions for the past week in the run-up to the big day last Sunday, keeping our fingers crossed for just the right conditions.

By late Saturday we thought we'd had it made: a S–SW of 15–20 knots to start with, then supposedly easing through the day to a steady 10–15 knots from the SW. That would've made for a good run to start with – possibly with spinnakers ablaze – then west around Portarlington for a long passage home on a fast port reach into Corio Bay, then on to Geelong's St Helens Marina for the finish.

Unfortunately, those of us who gathered in the post-dawn gloom at the Queenscliff Marina on Sunday could already see that the Bureau had truly underestimated the conditions ahead. Instead of a few passing showers, the early morning began with several deluges arcing in across the Heads from Bass Strait, casting a sombre grey mood across the boats and their soggy owners bobbing about in their pens at the marina. So as we sipped our first coffees for the day at the nearby cafes, we talked not of enthusiastically hoisting kites in the sparkling morning sunshine, but regrettably of reefing mainsails and rigging storm jibs instead.

A good selection of trailable yachts and their crews had spent Saturday night at the marina, enjoying some exploratory sailing about the local waters the day before. Now they prepared for a much more challenging task: charting the fastest route to escape the mounting swell building in through the Rip, before safely sailing on to Geelong ahead of a southerly wind that threatened to blow up into a real bluster!

Despite sailing for a dozen years, and having sailed a previous Q2G Race, I was nervous already. I felt fortunate to be crewing on a great sports boat – an Elliott Seven-Seventy appropriately named 'Beats Work' – with a very experienced skipper at the helm, Jim Bland; a great hand on the mainsheet in Ray Slee; and me on the jib sheets and bow work. But we also had my son James on board, and though he's sailed with me before, he was by no means used to sailing in the rough on such a long journey. Wisely, Jim decided to double reef our huge mainsail, and to keep our small No 3 jib furled on the deck. This would clearly be a day where less was more!

Our first challenge was to negotiate our passage under motor out through the Queenscliff 'Cut', with the steadily rising swell making it all but impossible for our outboard to bite with any real power. Somehow we got past the stern of the Sorento car ferry (a VERY large vessel close-up), and out into the Bay proper. But as soon as we cleared the ferry's wind shadow, the southerly caught us and never let up for the next five or so hours!

Our second challenge was to head our boat into the southerly wind in order to raise our heavily reefed mainsail, without being broached by the giant waves now rolling in from the Rip. Then once we got the sail up, we decided it was too dangerous to gybe to head over to the start line, so our safest option was to tack back around through the wind, which by now was nudging around 20 knots. We then set course toward the start boat, tugging away at its anchor about 200 meters ahead of us further north inside the Bay.

Out to starboard we watched the rest of the fleet flounder about just like us, all trying to cope with the unexpectedly rough conditions – especially the huge swell and breaking white-caps rolling in from the south. Several of the 30 boats in the fleet clearly had problems with their rigging as they busily tried to haul in further rag to cope with the wind.

The start time of 10.15am came and went, but amidst the fleet's general confusion and the relentless buffeting of the wind, it was almost impossible to clearly see or hear any starting signals. A few more minutes passed before we all began to realise that the race had indeed started – leading then to a mad charge across the line to begin sailing proper and leave the Rip as quickly as possible.

With the southerly still blowing hard almost dead behind us, we rocketed north at about 10 knots – and I must admit it was genuinely exhilarating! As the wind pounded harder and the waves built in strength, many boats began to surf and plane, lifted only by their hard reefed mainsails. A pod of dolphins suddenly appeared under and around us, swimming and diving from east to west across the Bay. As I looked back across our sizeable wake, the bulk of the fleet was now hot in pursuit, plying through the metre deep swell, with white-caps sending spray flying everywhere. The sun even broke through for a few moments, turning the lead grey turbulence of the inner Bay into a patchwork of sparkling greens and blues littered with the striking white sails and hulls of the fleet. How good was this?

Perhaps 800 metres ahead of us raced three boats who'd clearly got away right on the start time and were now surfing on the pounding sets of waves rolling in behind us all. One of these trailables – a beautiful red hulled RL24 with a gung-ho skipper and crew – decided to hoist their spinnaker to pick up even more pace. Some may have called them brave; we just looked on in amazement. The red and white rag fluttered and caught the incredible breeze for a few minutes, seemingly pulling them along at great speed. Then, just as quickly, their bow plunged down deep into a wave ahead and the entire boat seemed to pivot and broach, with the spinnaker dragging them down to complete the roll. The boat turtled over in barely seconds, with the centre-board clearly poking skywards: a complete 180 degrees!

We were still too far away to see if there was anyone in the water, but in these cold and wet conditions we knew they'd need help fast. I jumped on our radio and raised the alarm at the Queenscliff Coastguard on Channel 16, giving them our position as best we could. We then watched as the boat's crew somehow got their yacht back onto its side and even started to right it again – despite the hull being broadside to the southerly waves. However, as soon as the spinnaker rose again from the water it caught the blow and pulled the stricken vessel straight back over again. It seemed a pretty good argument for always carrying a sharp knife, ready to cut down any sails or lines in an emergency.

About ten minutes later we finally came abreast of the upturned red hull as it bobbed about in the huge swell. Its four crew were hanging on around its sides, buoyed by their PFDs. We yelled out that the Coast Guard was on the way, and asked if they wanted us to hang about; they indicated they'd be fine and that we should keep going. Besides, a far larger, more stable catamaran was also on scene to assist, so we felt things were well in hand. Eventually, one of the larger keeled yachts from Geelong's Lagoon Boat Club (who were also sailing with the fleet in their own competition) hauled all four crew from the chilly brine, then took them safely back to Queenscliff, with their submerged boat towed in behind. It was an incredibly dramatic start to this year's race, and something every sailor probably thinks about but never wants to experience!

----------------------------

The GTYC has a committee meeting tomorrow night (Tuesday 11 October) at which we'll begin the debrief on the race, and planning for next year's.

I'll post the second part of my report later this week, together with some video.




Return to the Forum List
Add a message to this discussion