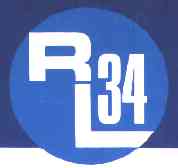 ---
---
WWW.RLYACHTS.NET

RL24, RL28, and RL34 Trailable Yachts
from Rob Legg Yachts
RL Yacht Owner's Discussion Forum
Return to the Forum List

rl 24 info
Just purchased a rl24 after few years of crewing on a mk 3. Previous owner changed name to 'captain morgan' and had little history. Sail number 97 with swivel/tapered mast, thinking is mk 2 but not sure. With no other info on the boats history, how do I know if mk1 or mk2 and how do i set side stay tension? Mk3 ive sailed on seemed quite loose compared to how this rigs been tensioned. Any assistance would be appreciated.


Re: rl 24 info
Damian.
Your boat would be a Mk1, it was built at the end of the run and just before the Mk2 was produced in 1976, so it may have a few of the features of the Mk2.
Previously called Jasper 2 and Captain Morgan you will find it listed in the register of owners.
If my memory serves me right I think that your mast would have been set up with upper shrouds and no lowers as was the trend then and with a diamond spreader, and these rigs were set up quite tight.



Re: rl 24 info
Thanks sincerely for your reply Rob. The mast has inner and outer stays, and after finding jasper2 on owners register, found a very imformative discussion on 2side stay rig tensionin . This site and your rl class is a testament to the passion so many people have for your yachts. Thanks again.

Return to the Forum List
Add a message to this discussion