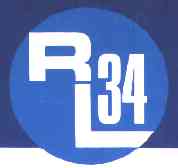 ---
---
WWW.RLYACHTS.NET

RL24, RL28, and RL34 Trailable Yachts
from Rob Legg Yachts
RL Yacht Owner's Buy and Sell
This listing is provided as a service to RL owners and prospective owners.
We take no responsibility for the boats advertised below being available or in good condition.

If you want to buy or sell an RL, or any parts for them, click on the Add button below.
It will be listed for at least 6 months and there is no cost involved. You are welcome to re-list if your item is deleted after the 6 months.
To remove or edit an entry, click on the 'edit' link on the right hand side of the page. If you edit an entry, the date is updated and you go to the top of the list.

If any of these listings should be removed, please send me a message.

Wanted To Buy - ID: 981
Edit June 22, 2017
Price: Negotiable
John Riley
Victoria
Ph: 0433267960

Wanted to buy
Boom for RL24
Wanted To Buy - ID: 980
Edit June 20, 2017
Doug Dyce
Maitland, NSW
Ph: 0417424579

Need a main and a jib for an RL24 Mk3. The sails i've got are not original. The main is only 8.2 sq m the jib 5.2 sq m. both are pretty worn out. Just after a good second hand set at this stage.
For Sale - ID: 979
Edit June 07, 2017
Price: Neg
Darryn
Loch Sport Victoria
Ph: 0409018920

RL24 MKIV # 415 drop keel extensively renovated over the last 13 years and professionally painted. Sailed once since.
Drop keel with bulb, Gold spa mast, North Sails, spinnaker chute, and much more.
This boat is well set up for racing at the pointy end of the fleet.
I believe she was originally one of Jack Lucas's "Radical Lady". (the one with the cabin)

This is a reluctant SALE due to health issues. For more information send me an email or call owner Jeff Germaine, Home 03 51460707
Mobile 0409018920
Wanted To Buy - ID: 977
Edit June 04, 2017
Price: 500
Marcus Dedman
Macedon
Ph: 354261364

Wanted, mainsail for RL28 in good condition. Call evenings.
Wanted To Buy - ID: 976
Edit May 02, 2017
Jesse
Brisbane
Ph: 0499165606

Hi, I'm selling my rob legg 24 needs a few minor things but other then that it's good to go, sails very well and can hoot along it's sitting on a dual axel trailer new condition main sail in great condition number 94, 4 jibs and a kite, mask is an 18ft skiff tapered comp mask. I have hummed and arh over it the last few months be a bit sad to see it go as it's a good boat and I've hardly used it,I just don't get the time to use it as I sail race a h18 my sailing time is taken up buy the cat feel free to call " contact or pm I can answer all the questions you have.yachts in Brisbane Cheers 0499165606
For Sale - ID: 970
Edit April 28, 2017
Price: $27,500 neg
Russell
Ipswich
Ph: 0411273252

RL28 Trailer Sailor
"Sandpiper"
Robert Legg - 28' Trailer Sailor
- 1981 Swing Keel Trailer Sailor
- Very Good Condition
- Duel axle registered trailer
- 3 Sails – Main in boom cover, Headsail and Spinnaker
- Near new 15hp Yamaha 4 stroke electric start outboard motor
- 80 watt solar panel
- 2x 105amp batteries
- Gimbal Stove and grill, sink and 2 water tanks, Waeco fridge, LED lights
- Sleeps 6
- Separate shower/toilet
- Electric Macerator Head with Sani-loo system
- Newly antifouled hull
- Bimini with dodger covers, Cockpit cushions
- Plenty of storage and power outlets
- Plenty of chain with 27lb plough anchor
- Auto pilot, depth sounder, radio, compass, Weber BBQ
- Life Jackets and buoy, EPIRB, Nav. lights, switch panel
- Excellent family friendly cruising boat and easy to sail
- Heaps more to inspect

Price: $27,500 neg. NOW SOLD
Contact: Russell and Glennis BENTLEY m 0411 273 252

For Sale - ID: 975
Edit April 26, 2017
Price: 750
BORIS
St. Louis, USA
Ph: 314-616-0194

Main sail and 150 Genoa jib sails for RL24 - good condition.
The Genoa has two small professionally done patches, main has none.
For Sale - ID: 973
Edit April 17, 2017
Price: 9,900
John Whitelaw
Sydney or Morisset
Ph: 0435 065 659

RL24 Mk3
7.3 m Swing Keel, Rego NE696N
8 hp Johnson 2 stroke (2003) motor, low hours, tank and spare prop
Small Main with reefing points
Large Main with battens
Furling jib
Spinnaker with pole and bag
Underside, keel and rudder professionally painted 2003
Mast, boom etc in good working order
Stainless Steel pushpit and pulpit
Solar panel and Battery,
Cockpit cushions
Running lights and Interior lights
2 Anchors, 1 x 505n stand fast plough, 1 x sand
Autopilot, Toilet, Sound System, Maxi Marine Metho stove
Stainless Steel Basin with electric pump and 50 Litre bladder
Icebox
Radios: VHF, 27 MHz
Instruments: Silva; 220/225 log, 300 depth, 400 wind (stopped working)
One double and 2 single bed
Spotlight, lifebuoy, boathook, three fenders
Trailer: Single axle tilt heavy duty trailer M53795
D13 Retrievermate rollers
Winch new Powerwinch 912
Last sailed at Christmas, registrations current.

Wanted To Buy - ID: 968
Edit February 20, 2017
Matt
Derrinallum
Ph: 0408364264

Wanted....

Looking for a Mk2 Swing Keel to refit into a Mk1

If anyone knows of any wrecks, or converted drop keels that may still have the swing keel, very keen to find some leads
Wanted To Buy - ID: 967
Edit February 09, 2017
Price: 100
Nick Purtle
Gold coast
Ph: 0403201902

Wanted.. RL 24 rudder box.
Wanted To Buy - ID: 963
Edit January 10, 2017
Bill Post
Hastings Vic
Ph: 03 59794109

Wanted to buy a set of used Rl24 sails. Perhaps ex racing but still good for cruising. I am mainly after a Jib but a Jib and Main would be good. Bill Post
Wanted To Buy - ID: 962
Edit December 17, 2016
Rob
Cannonvale qld
Ph: 0401481695

Looking for a trailer to suit a Robert leg 34ft
Wanted To Buy - ID: 961
Edit December 15, 2016
Doug Dyce
Maitland NSW
Ph: 0417424579

Wanted to buy.
Spinnaker for an RL24
For Sale - ID: 938
Edit November 27, 2016
Price: $8,000
Luke Ratcliff
Sydney, NSW
Ph: 0413043810

RL24 Spud Gun for sale - heavily discounted

Completely refurbished in 2013, re-faired and sprayed with two pack polyurethane. New rudder box and high performance blade and keel. Bulb configuration makes the boat a dream to sail short- handed and super safe with a young family.

One complete set of sails including 1 square top Norths main, new jib and good kite. High-performance rig with tapered mast and no backstay makes for easy tacking and gybing. Trailer hubs and wheels replaced 2 years ago. Some rust to trailer is evident.

This boat is set up for the pure racing sailor. It is super light to go quick. There is no fit out down below so really it's not an overnight boat, although bunks could be fitted if that is your thing.

I've regularly sail by myself as all the lines lead back to the cockpit. We also do the RL24 Nationals each year with a family crew and finished second in the drop keel division at this year's national championships in January on Lake Macquarie. Our kids have learnt to sail on this boat over the last 5 years and the two teenagers have steered every regatta.

The RL24 is an Australian icon and the class is well organised, super friendly and the national titles are a huge event on our social calendar.

RL24 history at http://www.rlyachts.net/RLstory.asp

More images to come. View the boat at Mona Vale on Sydney's Northern Beaches.




For Sale - ID: 955
Edit September 21, 2016
Price: 29000.00
Terry Kimberley
Brisbane
Ph: 0401567589

RL34 282 PISCES Brisbane, QLD, Australia Purchased 2000. PISCES now runs a New "BETA" 20hp Diesel. plus Electric winch, electric toilet, effluent holding Tank, Extra Headsail sheet winch so can now sail single handed. Sadly she has been sitting unused for two years due to my ill health. Needs some care and attention, but still a lovely craft. Bargain Price as I wont be using her again.
For Sale - ID: 953
Edit August 14, 2016
Price: $15000.00
Tom
Brisbane QLD
Ph: 0430437274

RL28 Sound hull. needs repaint topside & new antifoul.
long range s/steel fuel tanks 120 ltrs 15hp Mariner BigFoot Outbord motor. Furling headsail.std Main.27mhz & uhf radios.
Boat unused for 8 years due to ill health and needs
Handy man touch .Has boat ramp trailer only.
transport via 9m tilt tray truck.
Wanted To Buy - ID: 916
Edit July 20, 2016
Darcy
Brisbane, QLD
Ph: 0422177992

Looking to buy a Status 19/580 dinghy with a road trailer all in good condition.
Option is also to buy the original, Spanker 19 as well.

Wanted To Buy - ID: 951
Edit June 25, 2016
Eric
Lake Village, Indiana
Ph: 219-869-1825

I have been looking at a 1982 RL24 and was ready to buy it, but I realized it was missing a boom. I was wondering if anyone had one for sale, or if anyone had any information about the boom that could be helpful (such as if one could be easily made). Thanks in advance for any information.
Wanted To Buy - ID: 949
Edit June 14, 2016
Price: 3000 - 5000
John Axtell
Tin Can Bay
Ph: 0418577847

Status 580 with trailer
Wanted To Buy - ID: 947
Edit June 13, 2016
Jay Chandler
Bundall
Ph: 0419733071

I am looking for a trailer to suit a RL 28
Any condition considered
For Sale - ID: 946
Edit June 01, 2016
Price: $10.500
Michael Simington
Ballina nsw
Ph: 0266879216

RL 24.mk.3 no.317 Launched 1986. Reg. boat and trailer in vg. cond. 2 jibs and spinnaker, good cond. New Mainsail. choice of two motors 1 new 8 hp. 2 stroke Mercury or 8 hp. 4 stroke Yamaha, good cond. 2 plow anchors, 1 sand. 12 volt deep cycle battery,vhf. radio.
For Sale - ID: 942
Edit April 04, 2016
Price: $12000
Paul Lincoln
Petrie, QLD
Ph: (07) 3285 3577

"DOPAMINE"

Mk1 , 1974, swing keel, sail #46


This boat was set up for racing but she will still cruise in comfort. Her internal structure is original and comes with floor boards and carpet. Bunk mattresses for 4, ss metho stove, AM/FM and HF radios, Marine Gel Battery with solar panel, bilge pump and a porta poti (never used).

Registered trailer with new tyres and bearings.

Ground Tackle:
1 x 10kg CQR with chain and rope
1 x Danforth with chain and rope

Cockpit mounted 5hp Tohatsu (pivots) - GC

Sails:
Main - Kevlar VGC
Jib - Dacron VGC
Spinnakers - Various sizes 2 x VGC, 1 x FC
In addition Dacron cruising sails FC

Recent Results:
2014, 2015 Surf to City Races - 1st in class
2013, 2014, 2015 Bay to Bay Races - 2nd, 1st and 1st in class
2015 Pearl Challenge - 1st overall
Also competed in numerous SAGS, WAGS and club races.

She may be old but was well built, still stiff, light and is an easy and forgiving boat to sail.