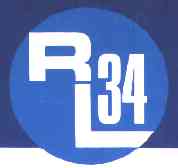 ---
---
---
WWW.RLYACHTS.NET


RL24, RL28, and RL34 Trailable Yachts
from Rob Legg Yachts
RL24 Newsletter - December 2007
Mannering Park Nationals.
Just a quick up-date on the arrangements in place for the forthcoming Nationals series to be conducted on our behalf by the good people of the Mannering Park Yacht Club on Lake Maquarie, NSW.
1. Entry Fee.
The Association Committee has decided to waive the entry fee for the regatta in the hope of attracting more entrants. Unfortunately, the decision was made some time after the Notice of Race was circulated with the September 2007 Newsletter (and no one told the editor such a decision was in the offing!) so some ambiguity has arisen regarding entries. Prospective entrants have two options – (a) just turn up at Mannering Park and complete and sign an Entry Form on arrival or (b) send a completed Entry Form without the entry fee to the Association's Hon. Secretary, 2 Ross St. Bairnsdale Vic 3875 as advised in the NOR. In any event, at some point before you start racing, both the Association and the Club require a signed Entry Form if you are to feature in the results.
2. Sailing Instructions.
The Sailing Instructions have been prepared and will be available to entrants at the time of Registration at Mannering Park on Sunday 30th December 2007.
3. Annual General Meeting.
The Annual General Meeting of the RL24 Owners Association of Australia will be held at the Mannering Park Yacht Club premises on Wednesday 2nd January 2008 commencing at 5.30PM sharp. An Agenda and copies of the Minutes of the previous AGM will be available at the time of Registration on Sunday, 30th December 2007.
4. "Welcome" Barbeque
The customary and thoroughly enjoyable "Welcome " barbeque will be conducted by the Club on the evening of Sunday 30th December next commencing around 6PM. It wont be expensive!
5 Presentation Night.
The Association's Presentation Night will be held at the Mannering Park Community Hall (which is adjacent to the Yacht Club premises) on Friday 4th January 2008 commencing at 6PM . Cost is expected to be around $28 per head.
6. Where the hell is Mannering Park?
On the southern shores of Lake Macquarie, not a long way from Newcastle, NSW and near Swansea. For a mud map of the locality in the near vicinity of the Club, go to its web site at www.manneringparkyachtclub.com and download the Telstra map.