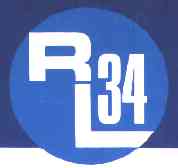 ---
---
WWW.RLYACHTS.NET

RL24, RL28, and RL34 Trailable Yachts
from Rob Legg Yachts
RL Yacht Owner's Buy and Sell
0 30
For Sale - ID: 1128
May 7, 2021 Edit / Delete
Price: 1900
Balazs Banhalmi
Townsville
Ph: 0400099203

RL 24 swing keel sailboat.
The boat has been sand back and got an epoxy base and 2 pac polyurethane paint 4 4 years ago. Rear transom/ bulkhead/ outboard well has been re done with marine ply/ epoxy fiberglass and expanding foam.
Interior were modified to accommodate a (enclosed toilet?)
Keel removed and sanded and epoxy coated.. re fitted with new ratchet winch.
New alloy rail fitted, and rubber inserts are included but not fitted. As new wall liner.
Comes with mast / standing riging / mainsail/ headsail??? And spinnaker .
Rudder steering / bow and transom ss rail.
Trailer got new brake pads and bearing as brake cable wires. Trailer-light board and registration is current.

The bad part!!!!
Several osmosis came to surface from side / bottom and deck.
Boat need to put together as all gear and hatches been removed for painting.
Alloy window frames are good, but need new "glass"

Willing to sell the boat as complete or sell the parts if enough interest.
Must sell as moving interstate, and can not have space time to finish her up.




For Sale - ID: 1122
May 4, 2021 Edit / Delete
Price: 7950
Ian Pearse
Brisbane
Ph: 0448469246

RL24 Mk2 - WINDSONG
Good racer or cruiser. Boat and trailer registered until July

The below items are all new:

New (2020) Single axle trailer - (rough weight is 1100kgs combined with yacht)
All rigging and new lines led to cockpit
Battery & Electrics, windows and cabin doors
Navigation lights & flares
VHF Radio & wip aerial
New mainsheet traveller system

Hull was sanded, primed and painted in Dec 2020, decking painted about a year ago. Swing keel serviced and repainted with new stainless gear and winch.

Yamaha 8hp 2 stroke, serviced by Yamaha dealer in Dec 2020.
Furling Genoa is almost brand new, Mainsail in good condition, also comes with #2 headsail, storm jib, and symmetrical spinnaker in launcher, (black mesh on starboard side).

Garmin GPS Chartplotter, 80w Solar Panel & Charger mounted on custom frame, which also acts as boom gallows / boom tent support


For Sale - ID: 1127
April 27, 2021 Edit / Delete
Price: 80
warren stalder
ONE MILE
Ph: 0413368213

16ft skiff jib. Bit dirty but UNUSED. Ullman sails. bOUGHT TO USE ON RL24 as is suitable for RL24.

Can possibly deliver to Sydney depending on date and location.

Wanted To Buy - ID: 1126
April 25, 2021 Edit / Delete

Brisbane

Looking to buy
A Status 5.8 Slipstream

Or mark 4. RL 24

South east Qld

Wanted To Buy - ID: 1125
April 25, 2021 Edit / Delete

Brisbane

Looking to buy
A Status 5.8 Slipstream

Or mark 4. RL 24

South east Qld

For Sale - ID: 1123
April 15, 2021 Edit / Delete
Price: 1500 ono
Greg Dark
WILSTON;QLD
Ph: 0409121456

RL 24 trailer. Dual axle, heavy duty, new hubs, brakes, reg if required

For Sale - ID: 1121
March 14, 2021 Edit / Delete
Price: $35,000
Phil Jordan
River Heads
Ph: +61428329952

RL28 in excellent condition, no 83. Refurbished hull and interior, 9.9 high thrust yamaha, Furler ,4 sails, elect anchor winch, sail bag lazy jacks, folding bimini with cover, folding Targa bars with 160 watt solar, 2 house batterys , 1 start battery, dinghy davits, roomy interior, safety gear, raymarine sounder chart plotter, on ACE aluminium tandem trailer

For Sale - ID: 1120
March 12, 2021 Edit / Delete
Price: $7500
CRAIG
Port Stephens
Ph: 0404702349

RL 24ft yatcht with trailer, Swing Keel, Yam 15hp motor, all new sheets, 2 mains(1 fully batten), 2 Headsails ( 1 light, 1 heavy), Spinnaker, recent alloy mast, new haylayards, new camp covers (bow to stern), 12 VLT VHF, unfortunately unregistered now

Wanted To Buy - ID: 1119
February 17, 2021 Edit / Delete
Dave
Midwest, USA

My RL 24 was crushed by a tree, so I'm looking to replace it. While I'm willing to buy a complete boat, I stripped mine for parts, so I have sails, lots of hardware, swing keel, and trailer. So as long as the plastic is still good, I'm interested. Prefer the later version, as that is what I'm replacing.

Wanted To Buy - ID: 1108
December 15, 2020 Edit / Delete
Price: Cheapish
Brendan O'Connell
Sunny Coast Qld
Ph: 0407083953

Chasing a usable or better standard Rl24 jib for a MK3,
Anything around in SE QLD or NSW?
Cheers,
Brendan.

Wanted To Buy - ID: 1101
October 9, 2020 Edit / Delete
Irlan Joney
Jervis Bay,NSW
Ph: 0478677433

I'm looking for a trailer for my RL 24 mark iii FIXED Keel.


Wanted To Buy - ID: 1100
October 5, 2020 Edit / Delete
Lincoln Pike
West Wyalong
Ph: 0402385554

Wanting to buy. RL28 or RL34 with trailer.

Wanted To Buy - ID: 1097
July 23, 2020 Edit / Delete
Price: tba
Peter
Poona Qld
Ph: 0450571950

wanted RL 34

For Sale - ID: 1066
June 13, 2020 Edit / Delete
Price: 4500
Andrew Plunkett
Panania
Ph: 0416188738

RL24 - Boat and Trailer registered in NSW

Needs some work for competitive sailing but ready to sail now.

Trailer also could do with a bit of work but tows nicely (rust in the back section which could be cut off and removed or you could just ignore it like I have).

Has a full set of sails including spinnaker and the jib is a self tacker but if you like to put yourself through the paces it can be easily removed and just use the jib as normal.

Its is a Mk III which has been converted to a drop keel.

Is a competitive boat in the right hands - But the wife doesn't like the RL features that I love so I have had to downgrade to something a bit more stable.

Feel free to contact me for further information

SOLD


Wanted To Buy - ID: 1094
May 8, 2020 Edit / Delete
Leigh Anderson
Cannonvale
Ph: 0402667852

Looking to buy a main sail for my RL24 if any available please contact me.

Wanted To Buy - ID: 1083
April 12, 2020 Edit / Delete
Alex
Townsville
Ph: 0407646030

WANTED. Any old 7-10 HP Volvo diesels dead or alive.
Alex
0407646030

For Sale - ID: 1091
February 25, 2020 Edit / Delete
Price: 9,900
Ken Weaver
Melb, Vic
Ph: 0411 472 803

Details
Price to sell at $ 9.900
Vessel Name RUBICON - Year 1982
Length 23' 11"- 7.30m - Beam 2.2 METRES
Displacement 660 KGS - Keel / Ballast WEIGHING 100 KGS
RETRACTABLE DROP KEEL
Draft 1300 MM KEEL DOWN, 360 MM KEEL UP
Designer ROB LEGG Builder ROB LEGG
Hull Material: Fibreglass/GRP
Engine YAMAHA 5HP OUTBOARD, 2 STROKE
Engine Hours LOW HOURS
Cover FULL COVER MADE TO MEASURE
Shower N/A - Toilet N/A - Galley PORTABLE GAS STOVE Refrigeration 45 UTRE ICE BOX Ground Tackle: 1 X DANFORTH ANCHOR C/W 20 METRE ROPE & CHAIN
Safety Gear 4 X LIFE JACKETS, VARIOUS FLARES, NOT CURRENT, THROW BAG
Electrics 12 VOLT SYSTEM - Electronics 27 MHZ RADIO, RAYMARINE ST 40,
DEPTH, TEMPERATURE, SPEED & LOG

Sail Inventory
AS NEW "IAN SHORT' FULLY BATTENED
MAIN &JIB, 5 SEASONS OLD (Barely used)
MAIN, GOOD CONDITION, 7 SEASONS OLD
2 SPINNAKERS, ONE AS NEW (BARELY USED), ONE 5
SEASONS OLD 1 STORM JIB, NEW
NEVER USED
Mast/ Rigging TAPPERED ALUMINIUM MAST WITH
SPREADERS, STANDING & RUNNING RIGGING
Deck Gear HALYARDS & SHEETS RONSTAN BLOCKS ALL LINES
RETURN TO COCKPIT ROPE BAGS RUDDER IS ALUMINIUM
FRAME WITH SWING RUDDER
BLADE C/W RONSTAN BATTLESTICK
TILLER EXTENSION
Trailer HEAVY DUTY, SINGLE AXLE, TILT
TRAILER. FULLY REBUILT, REGO TO
AUGUST 2016 OVER RIDE DISC
BRAKES 3 SPEED WINCH
Remarks REAR MAST SUPPORT IS
ADJUSTABLE , KIT INCLUDES
MAST RAISING FRAME