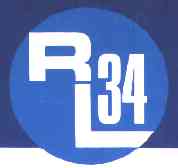 ---
---
WWW.RLYACHTS.NET

RL24, RL28, and RL34 Trailable Yachts
from Rob Legg Yachts
RL Yacht Owner's Buy and Sell
0 30
For Sale - ID: 1149
December 5, 2021 Edit / Delete
Price: 12500
Henk Winkeler
Brisbane
Ph: 0409124914


INVENTORY

1.RL 24 Mk IV, Hull manufactured 1984, Sail No. 423 rigged for cruising, comfortably sleeps 6 adults

2.Trailer, Split system for easy Launching
Electric – Powerwinch 712A

3.Sails, 2 X Mains, 1 X Genoa, 3 X Jibs No1, No 2 & No 3
Spinnakers X 2

4.Outboard 15 Hp Mercury, Fuel Tanks X 2 and spare Tank
Outboard Trolley

5 Safety Equipment, 9 PFD Type 1 Life Jackets, St Johns Family First Aid Kit, Fire Extinguisher, Inshore Flare set ( Apr 22 ) in Waterproof Container, Horseshoe MOB Life Buoy, V Sheet & Signaling Mirror,
2 X Paddles, VHF I-Com Marine Radio

6 Navigation aids, Main & Handheld Compass, Auto Pilot ( Raymarine ST 2000 + )

7.Anciliary Equipment. Boom Tent and Large Tarpaulin to cover boat,
Anchors X 2, A large main and small second, Stove - Methylated



Wanted To Buy - ID: 1148
November 2, 2021 Edit / Delete
Price: $20000
Clint Chapman
Perth
Ph: 0438984289

WANTED RL24,28 or 34 or similar
in Western Australia.
My goal is to sail up to The Kimberley Coast in Winter 2022.

For Sale - ID: 1147
October 19, 2021 Edit / Delete
Price: $13000.00
Brent Craig
Brisbane
Ph: 0410397700

"Easy Beat" MK3 No445, swing keel
A very tidy and well sorted boat , never antifouled .
New tilt trailer frame 2021 , new springs , mudgaurds ,roller brackets.Alko disc brakes , new pads and bearings 2021 .Electric winch with new spectra cable and hook .Three light truck tyres with spare wheel /bearing carrier .
Dacron main , No1 and No2 headsails in good condition . Class legal spin and oversized one in excellent condition .
Full width traveller with Harken carbo blocks .
Late model Evenrude 4hp four stroke outboard , very low hours . Seperate fuel tank with large inline cartridge filter .
Midlands VHF with DSC , Plastismo 50l water bladder .Teteford cube potti .
Boom tent , solar panel , fenders , docklines etc .
Easybeet has done numerous Withumba creek trips and Bay to Bay races .
Sloar panel

For Sale - ID: 1130
August 1, 2021 Edit / Delete
Price: $13,750
John POINTING
Sussex Inlet
Ph: 0411302020

RL24 Trailer Sailer - Great Family Boat. $13,750
Racer – Cruiser – both? You decide……..
Everything works.
• Mark 3. 1984. Sail # 108.
• New complete swing rudder/tiller assembly.
• Battened main. Almost new.
• New sail boot with lazy-jacks.
• Furling headsail.
• Deck hardware incl Sheet Winch.
• Pushpit. Pulpit.
• Almost new 6hp 2ST motor in well.
• Internal bunk cushions. Small fitted galley. Large icebox.
• UHF radio and aerial.
• LED lights – cabin, navigation.
• 2 x anchors, chain and rodes.
• Swing keel with Brake Winch.
• Anti-fouled. Hull painted 2020.
• Spare new headsail – non-furling.
• Small grandkids look through front hatch safely. Older grandkids sit with feet
in front well.
• Dual axel trailer refurbed. Reg till APR22.
• Boat Reg till JAN22.
• Hull good. Sails excellent.
• Some lifejackets.
• Single handed mast raising system.
Tows extremely well. Everything works. Enjoyable sailing experience.



Wanted To Buy - ID: 1139
July 24, 2021 Edit / Delete

Brisbane
Ph: 0408151092

Looking to buy rl24 mark 3 or 4


For Sale - ID: 1138
July 6, 2021 Edit / Delete
Price: AU$950.00
Neil
Gold coast, QLD
Ph: 0420364237

RL28 Mast for sale, with spreaders and fittings, see photo's.

Wanted To Buy - ID: 1136
June 3, 2021 Edit / Delete
Ernest Macquarrie
Bellingham
Ph: 3609614365

I'm looking for an American RL24 swing rudder. I'm located in Washington State, but am able to travel or have it shipped.

Wanted To Buy - ID: 1135
June 2, 2021 Edit / Delete
Deb
Glenwood
Ph: +61409048805

We are wanting to buy an RL 34. Please call Peter on 0417604710.



Wanted To Buy - ID: 1131
May 25, 2021 Edit / Delete
Peter Warde
Wollongong
Ph: 0403266003

Looking for a RL24 Spinnaker.
If you have a spinnaker available its around 20m2.
so the luff is a bit under 7 meters and the foot under 3 meters.
It's for club racing so anything close will do.

Wanted To Buy - ID: 1129
May 8, 2021 Edit / Delete
irlanjoney.com
NSW
Ph: 0478677433

Looking for RL24 mainsail and head sail

Wanted To Buy - ID: 1126
April 25, 2021 Edit / Delete

Brisbane

Looking to buy
A Status 5.8 Slipstream

Or mark 4. RL 24

South east Qld

For Sale - ID: 1121
March 14, 2021 Edit / Delete
Price: $35,000
Phil Jordan
River Heads
Ph: +61428329952

RL28 in excellent condition, no 83. Refurbished hull and interior, 9.9 high thrust yamaha, Furler ,4 sails, elect anchor winch, sail bag lazy jacks, folding bimini with cover, folding Targa bars with 160 watt solar, 2 house batterys , 1 start battery, dinghy davits, roomy interior, safety gear, raymarine sounder chart plotter, on ACE aluminium tandem trailer

For Sale - ID: 1120
March 12, 2021 Edit / Delete
Price: $7500
CRAIG
Port Stephens
Ph: 0404702349

RL 24ft yatcht with trailer, Swing Keel, Yam 15hp motor, all new sheets, 2 mains(1 fully batten), 2 Headsails ( 1 light, 1 heavy), Spinnaker, recent alloy mast, new haylayards, new camp covers (bow to stern), 12 VLT VHF, unfortunately unregistered now

Wanted To Buy - ID: 1119
February 17, 2021 Edit / Delete
Dave
Midwest, USA

My RL 24 was crushed by a tree, so I'm looking to replace it. While I'm willing to buy a complete boat, I stripped mine for parts, so I have sails, lots of hardware, swing keel, and trailer. So as long as the plastic is still good, I'm interested. Prefer the later version, as that is what I'm replacing.

Wanted To Buy - ID: 1108
December 15, 2020 Edit / Delete
Price: Cheapish
Brendan O'Connell
Sunny Coast Qld
Ph: 0407083953

Chasing a usable or better standard Rl24 jib for a MK3,
Anything around in SE QLD or NSW?
Cheers,
Brendan.

Wanted To Buy - ID: 1101
October 9, 2020 Edit / Delete
Irlan Joney
Jervis Bay,NSW
Ph: 0478677433

I'm looking for a trailer for my RL 24 mark iii FIXED Keel.


Wanted To Buy - ID: 1100
October 5, 2020 Edit / Delete
Lincoln Pike
West Wyalong
Ph: 0402385554

Wanting to buy. RL28 or RL34 with trailer.

Wanted To Buy - ID: 1097
July 23, 2020 Edit / Delete
Price: tba
Peter
Poona Qld
Ph: 0450571950

wanted RL 34

For Sale - ID: 1066
June 13, 2020 Edit / Delete
Price: 4500
Andrew Plunkett
Panania
Ph: 0416188738

RL24 - Boat and Trailer registered in NSW

Needs some work for competitive sailing but ready to sail now.

Trailer also could do with a bit of work but tows nicely (rust in the back section which could be cut off and removed or you could just ignore it like I have).

Has a full set of sails including spinnaker and the jib is a self tacker but if you like to put yourself through the paces it can be easily removed and just use the jib as normal.

Its is a Mk III which has been converted to a drop keel.

Is a competitive boat in the right hands - But the wife doesn't like the RL features that I love so I have had to downgrade to something a bit more stable.

Feel free to contact me for further information

SOLD


Wanted To Buy - ID: 1094
May 8, 2020 Edit / Delete
Leigh Anderson
Cannonvale
Ph: 0402667852

Looking to buy a main sail for my RL24 if any available please contact me.

Wanted To Buy - ID: 1083
April 12, 2020 Edit / Delete
Alex
Townsville
Ph: 0407646030

WANTED. Any old 7-10 HP Volvo diesels dead or alive.
Alex
0407646030