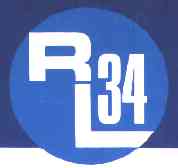 ---
---
WWW.RLYACHTS.NET

RL24, RL28, and RL34 Trailable Yachts
from Rob Legg Yachts
RL Yacht Owner's Discussion Forum
Return to the Forum List

Keel maintenance
Further to Anthony's discussion, I would like to give my keel a repaint. It should be possible to put the boat on the grass and then lay it over to access the keel. Like Anthony, I have this niggling doubt about performing this excercise. Has anyone done it and if so, any tips?


Re: Keel maintenance
Mike.
I have deleted my origonal reply to your entry, as, after a rethink I feel that the risk factor in laying an aging boat on its side is too great should a shroud or a chainplate fail. Best to patronise your local travel lift and be sure.


Re: Keel maintenance
Hi Rob, Am I right in presuming this is for an RL24 and should not be done on a RL28?


Re: Keel maintenance
Jason.
It would be too big a risk to attempt to lay a 28 on its side, the overall weight would make the task very difficult and danngerous.

Return to the Forum List
Add a message to this discussion