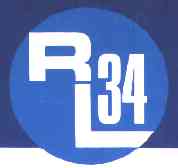 ---
---
WWW.RLYACHTS.NET

RL24, RL28, and RL34 Trailable Yachts
from Rob Legg Yachts
RL Yacht Owner's Discussion Forum
Return to the Forum List

Mast step
Does any-one know where I can get a mast step (I think that is what you call it, i'm only a novice) for a RL24. I broke mine today lowering the mast at Hollands Landing in the Gippsland Lakes. If I can get one around Sale or Lakes Entrance that would be great but knowing my luck the way its going, probably not.
Thank You



Re: Mast step
You will need to measure your mast section and also note how many halyards and other lines need to go through the mast base. Whether the lines are at an angle is also an issue.

With that information
Keeley Marine Supplies
Fcty 2/ 6 Horscroft Pl
Moorabbin 3189
(03) 9555 4965

may be able to help you with a new mast base. There is bound to be some rerigging required.



Re: Mast step
Greg
Have contacted Bob Keeley and I have one on the way.I also found out what mast I have got for further referance.
Thanks Greg for your help.


Return to the Forum List
Add a message to this discussion