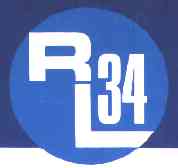 ---
---
WWW.RLYACHTS.NET

RL24, RL28, and RL34 Trailable Yachts
from Rob Legg Yachts
RL Yacht Owner's Discussion Forum
Return to the Forum List

LazyJacks
I am a new owner of a standard RL24. I am an inexperienced sailer and I will probably always sail solo. I have seen discussion on lazy jacks. Does anyone have drawings of how to make them?

Thanks,

Bryan


Re: LazyJacks
Bryan.
I am concerned about you being an inexperienced sailor. The RL24 is not suitable for sailing solo without modifying, and I would advise you to firstly learn to sail with someone experienced, then modify the boat to suit your situation, this would include a reduction of sail dimensions, adding some extra ballast, and please make sure that your floatation is adequate. I know of several owners who do sail solo, and am sure that you will get a reply with some advice from one of them, in the meantime try the internet re advice on lazy jacks, and find an experienced tutor.


Re: LazyJacks
Robb, thank you for your kind concern. I should have said "relatively" inexperienced. I sailed dingies many years ago and also once owned a Compass Careel which I sailed single handed. My RL24 is a Mk3 and I have owned it since January. Have spent most of this year working on it and have sailed it twice, for seven days each time, out of Tin Can Bay.
I have sought information on the internet but the photos/information lacked sufficient detail. I am confident a friendly RL owner will be able to assist.

Thanks again,

Bryan


Re: LazyJacks
Bryan.i have sailed my RL solo for the past eight years, sailing solo is great if as Rob says you are set up for it. You must have cockpit winches close to hand for your jib sheets. an auto helm is a must for long trips, and allways shorten sail if the weather is a bit iffy. if you have been sailing in shallow water as we often do don't forget to drop your keel down when you get out deep again. as for lazy jacks i wouldn't be without them. i made some out of 4ml 3 strand rope < easy to splice> pop rivet two blocks to suit rope about two thirds up the mast. and two cleats, plastic are fine about chest high on the mast. and 6 stainless eyes on the boom each side one each end and one in the middle.i will try and attach a photo but if it doesent work email me at maklin05@bigpond.com and i will send a better photo. reguards Mark.

Return to the Forum List
Add a message to this discussion