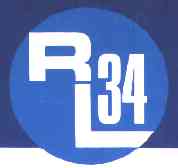 ---
---
WWW.RLYACHTS.NET

RL24, RL28, and RL34 Trailable Yachts
from Rob Legg Yachts
RL Yacht Owner's Discussion Forum
Return to the Forum List

RL24 for beginners
Rob
reading your forum on lazy jacks and you wrote that RL24 is not for beginners. I purchased an RL24 mk1 after researching RLs as a very safe trailer sailer.
I am a very novice or beginner sailer and I want to sail it single handed but after reading your post maybe I purchased the wrong boat. Should I sell it and buy another brand that is suitable.
I was told that Rls tip over very easily but I defended the yacht but perhaps what I have been told may be true.
Am I putting my family at risk by taking them out on a cruise with my limited experiance.
This is my second trailer sailer, the first being a ts16 which I owned over 20 yrs ago for a few months.
Rod


Re: RL24 for beginners
Rod,

The RL24 is a very safe boat and a great boat for the family and you will have a lot of fun on it. You are not putting the family at risk. It's all about seaman ship, You need to pick the days and weather that you take the family out for a sail in. When their skill improve and they feel comfortable then you pick longer trips or stronger winds to take them out in. Remember there is on prizes for taking out the family and turning them off sailing the first time you take them out.

What I think that you need to do is the following

1- Make every thing is working or running free before you take the family out for the first time.

2 - Find a local club that you can be part of and sail with them and talk to the sailors

3 - When you take the family out for the first time sail down wind just under Jib and then motor home.

4 - Take out some one else who sails the first time you take out the family out for a trip.

5 - Stay calm and Don't yell and scream at the family.

6 - Plan a day out with other boats and people that you know.

7 - remember a porta a potti or have some ways for the girls to go to the loo on board (very important ).

At the end of the day all you need to do is use good seaman ship and you will have no problems in a RL24. I have know people that have never tipped over a RL24 in 20 + years of owning one.

By the way were are you based ?

I'm out of the Gold Coast and we have 8 RL24's sailing

Regards
Dave



Re: RL24 for beginners
Rod

I agree with what David has said but would like to add that everyone especially the family members should wear buoyancy vests and I think only experienced TY skippers should be allowed to sail single-handed in any trailer yacht .

The advice you got about the mark1 being a wee bit tippy in relation to other TYs is correct. I think that when Rob Legg designed and built the mark 1 RL his target was experienced ex dinghy racers.

He was being very progressive by wanting a relatively light and fast boat, with a minimum sized cabin, able to get up on the plane when going downwind. To do this meant he had to keep the boatís displacement down and the only way this can be achieved is by keeping any internal ballast or, the keel weight down and this affects the boats righting ability. I am sure he was aware of this and that this might be a problem with inexperienced racers/sailors so he installed buoyancy foam inside the cabin to enable the boat to float if accidently rolled or flooded. I have said in previous posts in this website that I would rather sail in a tippy version with buoyancy foam than a TY with a heavy keel with no buoyancy foam.

Later on as the trailer yacht market changed and people wanted better accommodation, Rob installed more stability by increasing the weight and size of the keel. To increase the cabin size, he added 100 mm to the hull top sides in the mark 3. From what I hear many of his older racer type clients were not happy about these changes as they found the newer model was slower than some of the early upgraded marks 1 and 2!

I wish you well with your RL 24. There is heaps of information in this web site and if you need any advice you just have to ask.

Remember too that because the RL 24 could get up on the plane way back in the 70ís this made her the first sports boat in the southern hemisphere if not the world!



Re: RL24 for beginners
Rod. I have sailed my RL solo in Shark Bay for 8 years. and have found it to be the perfect boat with it's shallow draft. we have some strong wind's here 30+ knots sometimes, you just have to shorten sail, keep your keel down, and stay on the main sheet. you will sail just as well with two reefs in the main, and sailing on an even keel, and much safer. my best buy ever was my auto helm, only to be used in good weather, in the RL 24 picture gallery is a pic sailing in 25+ wind with two reefs in the main.

Return to the Forum List
Add a message to this discussion