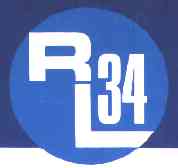 ---
---
WWW.RLYACHTS.NET

RL24, RL28, and RL34 Trailable Yachts
from Rob Legg Yachts
RL Yacht Owner's Discussion Forum
Return to the Forum List

Mark1/ 2 verse Mark 3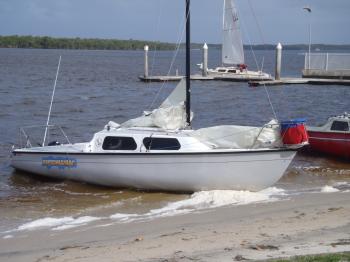 Just wondering if a mark 3 has ever won the national titles . Since ive been sailing my rl mark3 i have noticed the mark 1 and mark 2 boats seem much quicker although older .. Do they rate different ..


Re: Mark1/ 2 verse Mark 3
Hi Rohan. Street Car won the Titles at Lake Hume in 1981, skippered by Peter Yeomans. It was at that series that the vote was held to allow drop keels in RLs. The next year in Adelaide was won by Bruce Castles in Pegasus, a Mark 1 (by 1/4 of a point from that beautiful red boat in the background of your pic) then by the following May the Mark IVs were up and running and filled most of the top placings at Southport. Peter Yeomans, this time in Dump Truck, a Mark IV, beat Warren Walters in Sundance (a Mark I or II) with Rob Legg's Sequoia (a Mark IV) third.

The Mark Is and IIs were built a bit lighter (or the IIIs a bit heavier) mostly to do with headroom for cruising. Since then, there's really been not much difference at the pointy end of the fleet between the early boats and the Mark IVs. You'll probably find that better sailors getting in to the class do so with a restored Mark I because there are so many more of them available, and that might skew the results in favour of the earlier boats. But there's no doubt that the Mark IIIs don't go as quick. They are more comfortable though, a point which I have so far successfully kept secret from my wife.

Incidentally, I notice Doug Lee has put Encounter up for sale. That is a very good boat, very fast, and a dead set bargain at the price if anyone is in the market.


Re: Mark1/ 2 verse Mark 3
I neglected to say in the above, assuming that the question referred to the drop rather than the swing keel division, that the swing keel division at the Nationals has been won many times by Mark III RLs. Street Car was victorious several times, as was a boat named Commissioner. There may have been others, but I'd really better do some work now.


Re: Mark1/ 2 verse Mark 3
Rohan.
One day, one of those downhill passage races will turn in to a long hard slog to windward. That is the day you will appreciate your Mk3 with it's bigger and heavier keel.

Return to the Forum List
Add a message to this discussion