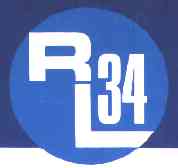 ---
---
WWW.RLYACHTS.NET

RL24, RL28, and RL34 Trailable Yachts
from Rob Legg Yachts
RL Yacht Owner's Discussion Forum
Return to the Forum List

Bay to Bay 2011
Bay To Bay 2011.
Once again I travelled up to Brisbane to join Andrew Pike on "SLYFOX" for my second attempt at the famous Bay to Bay which I enjoyed so much last year.
This year's Bay to Bay was quite blustery before the start but by the time our start got away the breeze had settled to around 15 knots with a spinnaker start. We got a good start at the port end of the line with the two closest RL24's just ahead of us breaking the line and being called back, one went back one didn't. It does pay to have your radio on.
We moved nicely under spinnaker towards Garry's keeping in touch with "SARINA" and breaking out a little distance on the other RL's. As the race progressed the breeze seemed to continuously drop off until it was about twelve knots or so and it became a real challenge to catch waves and keep the boat speed up. As we rounded the last turning mark to head into Garry's it was evident that the breeze was gradually increasing from behind as the boats behind began to mow us down. John Dynes on his modified "Joka" caught right up and passed us but couldn't quite break away. "Chill Ouat" also caught up and we had four RL24's side by side for about 10 minutes coming up to the finish line. While each of us had a go at the lead over this time it became obvious that whoever got the gust at the right time would be the first RL24SK into Garry's. Andrew watched the wind real close and just at the right time we got a gust, he hardened up a little, we gained speed and surged forward and got in front of "Sarina" and "Chill Ouat" just at the right time to be the first non modified swing keel across the line. John on "Joka" was first out of our bunch and we all crossed the line within about 5 seconds of each other, great racing.
Saturday night in Garry's was again a great night, this time we partied on a house boat that the Noosa boys had organised. This was again a great social occasion with the sailing stories flowing freely accelerated by plenty of beer & Bundy.
Sunday morning saw very little wind and heaps of tide going the wrong way, so the race committee motored us up the course about 2 miles to catch the tide going the right way, good move. Well Sunday was very slow all day and we managed to stay in touch but wondering if we would stay inside the time limit. In the end we were 3rd RL24 SK across the line with the first one being modified "Treadplate" the second being "Canuk".
This was a race where we had the spinnaker up for the entire time, that doesn't happen very often where I come from.
No RL24's featured in the division results this year as the light condition didn't suit, however I still enjoyed the race and the social side (and the sunny Qld weather) of this great event.
Aspecial thanks goes to Pikey for having me on his boat again and to Colin Verrall for organising this great event, to the Noosa boys that was a great idea with the house boat well done.
It was still a bit disappointing to see a few boats carrying oversized sails and not declaring their boats as modified, just remember that you are only tricking yourselves and sooner or later someone will protest and you will have to be measured. If you are entering any event as a RL24 (without modifications) you must comply with the class rules and sail sizes available on this website.Or enter as modified and declare your over size sails and modifications.


Return to the Forum List
Add a message to this discussion