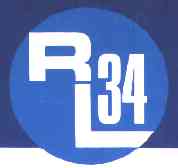 ---
---
WWW.RLYACHTS.NET

RL24, RL28, and RL34 Trailable Yachts
from Rob Legg Yachts
RL Yacht Owner's Discussion Forum
Return to the Forum List

2012 Nationals
Any word on the RL national for next year?

I see that there has been discussion about holding it at Toronto from the 8th to 14th of Jan 2012.


Re: 2012 Nationals ATTENTION ALL RL24 SAILORS
Attention all RL24 sailors

We have just managed to secure our 2012 RL24 national championship dates and venue.

Royal Motor Yacht Club Toronto NSW will conduct our 2012 nationals between the 8th and 15th January 2012

Royal Motor Yacht Club Toronto at 6 Arnott Ave Toronto NSW 2283 is located on the shores of the beautiful Lake Macquarie.
Lake Macquarie is one of Australia's most popular sailing locations; the proximity to the coast usually provides the area with lovely sea breezes giving excellent sailing conditions.

We are currently working on the Notice of Race and will distribute it shortly. Please spread the word to all RL24 sailors and encourage them to come and join in with this main event on the RL24 calendar.

I strongly suggest that everyone needs to get onto organising accommodation ASAP as this area is a popular holiday spot, there is still accommodation available but you need to get in early. Please look up the options on the internet to see what suits, most are very close to the Yacht Club, the caravan park is about 2.3Kms away and has water frontage with its own ramp and jetty.

Accommodation options that I have looked into;

PARADISE PALMS Caravan Park
Address: 42 Ambrose St, Toronto, NSW, 2283
Phone: (02) 4959 1271
2.3Kms from Club

The Brighton
ADDRESS: 157 The Brighton Ave, Toronto NSW 2283
PHONE: 02 4935 8888
FAX: 02 4935 8899
EMAIL: info@thebrighton.com.au
1Km from club

Toronto Hotel-Motel
74 Victory Parade, Toronto NSW 2283 (02) 4959 1033
300 metres from club

Toronto Catalina Motel
211 Awaba Road, Toronto NSW 2283 (02) 4959 4833
1.6Kms from club







Re: 2012 Nationals
Chinook Sail no 140 from Pittwater sydney is a definite. Any one got any tuning tips to be competive apart from the obviious ones of dragging buckets behind the keel?
Things like who is making the fast sails? What would you expect to pay?
Where do we get the sails measured?
Does the boat need to be measured?
Whats the limitations on the class? weight?etc..



Re: 2012 Nationals
Luke great to hear your keen to go to the nationals I will try to answer your questions.The sails that the leaders are using at the nationals in both drop and swing keel classes are raceing sails from North Sails from the Sydney loft.Not Sure of the current cost but would only be a case of an email to Micheal Coxon at North in Sydney.
There are some good tunning tips on this website under Tuning your RL for Best performance, and also under Skiff Rig and Sail Setup.
There is a sail measurement calculator on this website and when ordering new sails it pays to show this to the sail maker as it is done different to most others classes. Sails and boats can be measured at the nationals as we only have measurers in Vic and Qld.Don't think there would be any problems with the hull as long as there are no majour alterations to hull or deck moulds. Class rules are also on this website. Hope this helps.




Return to the Forum List
Add a message to this discussion