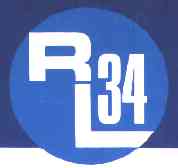 ---
---
WWW.RLYACHTS.NET

RL24, RL28, and RL34 Trailable Yachts
from Rob Legg Yachts
RL Yacht Owner's Discussion Forum
Return to the Forum List

Main Sails
Which is best? A loose footed main or one with the rope/cord still captivated on the boom. Mk 2 RL24.


Re: Main Sails
A loose footed main even if old style sail plan.

Loose footed mains have been the norm since the introduction of the skiff type rigs, they allow better sail shape control and with ease if clew is attached to a outhaul car instead of sliding type device.

Note:
Some new owners still pick up older RL's with the original sail plan and configuration which works, however the Skiff Rig from experience is far better both for crusing and obviously racing on all models of the RL24.

If you are looking for new sails I would consider a skiff type main, however you do need a tappered mast and have the sails cut to suit its bend to get the best out of your rig.

Some further info on sail sizes associated with skiff rigs:
Typicaly over the last 15+ years Mains 15sq m and Jib 5sq m.

This combination even works well when cruising with the 1st reef
at 1m with 2nd at approx 2m.

A smaller storm Jib will help in depowering in stronger conditions.

Earlier Rigs non tappered masts with backstay;
Main approx 12sq m with 2 Jibs, 1st an over lapping 7-8sq m and 2nd smaller.



Return to the Forum List
Add a message to this discussion