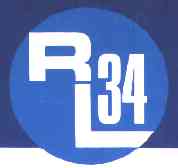 ---
---
WWW.RLYACHTS.NET

RL24, RL28, and RL34 Trailable Yachts
from Rob Legg Yachts
RL Yacht Owner's Discussion Forum
Return to the Forum List

The Latest Version of the ATYSB Rule
The latest version (October 2011) of the above rule is available in the YA website. Click on 'Sport Services' then 'Racing Rules' then 'Trailer Yachts'.

I quote:

The Australian Trailable Yacht and Sports Boat Rule is to provide a national system for even and fair racing on a Class Based Handicap in a mixed fleet of trailable yachts and/or sports boats. This should result in racing success being primarily determined by the skills of the crew.

The Rule may also provide a basis for the conduct of national and state-level championship for trailable yachts and sports boats, as well as for club and other events.

The Class Based Handicap (CBH) is an allocated performance factor applicable to an individual trailable yacht or sports boat, or a class of trailable yachts or sports boats, to achieve the objective of the Rule when sailing in a mixed fleet.

The rule was last updated October 2011.


Return to the Forum List
Add a message to this discussion