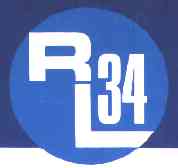 ---
---
WWW.RLYACHTS.NET

RL24, RL28, and RL34 Trailable Yachts
from Rob Legg Yachts
RL Yacht Owner's Discussion Forum
Return to the Forum List

RL24 weight limit?
Planing a spring trip on the pamlico sound / neuse river, NC USA. Will be camping on a barrier island. This is a 10 mile crossing and the weather is known to kick up in this area. I have made this trip very safely with just 2 adults but I have a total of 8 that are interested for the next trip. Can the RL24 safely handle this load, 8 adults plus gear? I'm thinking 6 adults is more feasible.


Re: RL24 weight limit?
Kyle I looked up the US coast guard formula for loading of persons on a boat. The formula is boat length (24') x rounded down width (7') divided by 15 which gives a number of 11 (assuming 150 pounds or 68 kilos per person). This seems excessive for a 24 foot yacht and I certainly would not want that many underfoot on a sailboat. 6 seems like a sane number. Just make sure everyone has appropriate safety gear. If you don't get everyone on board then there are keeners for the next time....


Re: RL24 weight limit?
Thanks for the info. Yea, I'm thinking 2 trips instead of one. that way everyone can go. I think over crowding is more the issue than weight.

Return to the Forum List
Add a message to this discussion