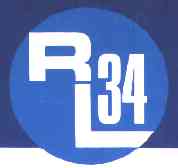 ---
---
WWW.RLYACHTS.NET

RL24, RL28, and RL34 Trailable Yachts
from Rob Legg Yachts
RL Yacht Owner's Discussion Forum
Return to the Forum List

new to RL's
I'm thinking of purchasing an RL24 for cruising and a bit of racing. I've not had anything to do with them in the past. A bloke told me that are not self righting and will knock down pretty easily.Is that correct?


Re: new to RL's
I suspect this question has been avoided because there has been some hot discussions in the past were people have criticized the RL24 like its the devil.

Like any yacht the RL24 is not foolproof and like other trailerables, there have been incidents in races where RLs have capsized.

Rl24s are light displacement yachts with a modest keel and buoyancy to assure survival in a capsize.

The capsizes that I am aware of have occurred in races where an RL24 handled by expert crews was under spinnaker in extremely strong winds when the crew lost control. These are not conditions normal crew would raise a spinnaker.

I have owned an RL24 for 8 years cruising extensively. I motor in winds greater than 20 knots for comfort and safety. I have motored safely in conditions larger keel boats have avoided without incident.

Like any yacht, its only as safe as the skipper and crew make it. The RL is a very competent yacht and should not be judged alone on incidents where its raced as a sports boat by expert crew with rescue craft available.

There are better cruising yachts but well sailed, not many better racing trailerables for the cost.

I generally cruise with two aboard or single hand. The RL24 does not have enough keel to tow a proper dingy under sail in a place like the Whitsundays, hence the need for motoring or motor sailing on some passages.

In my view the best RL24 for mixed fleet racing is a good Mk3 swing keel with a skiff rig.

Return to the Forum List
Add a message to this discussion