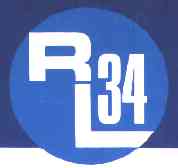 ---
---
WWW.RLYACHTS.NET

RL24, RL28, and RL34 Trailable Yachts
from Rob Legg Yachts
RL Yacht Owner's Discussion Forum
Return to the Forum List

For all those who are heading to the RL24 Nationals at Toronto NSW
RL24 National Championships
RMYCT
2012
Attention all competitors:
It has just come to our attention that RMYCT require each boat to have a current safety Cat 6 Audit conducted on their boat before competing.
If you are able to get this done at your local club before coming to Toronto it would certainly speed up the process at Toronto. You would then just need to produce the certificate of Safety Audit when registering.
For those unable to get this done before coming to Toronto, Safety Audits will be conducted on the Saturday at the club.
It is not our intention to conduct Audits on the Sunday before racing, however if travelling for some, means you won't be there until Sunday morning, please ensure you are early enough for an Audit to be conducted before 10.00AM as the Audit people are involved in running the races, they may not be available after this.
You can find an Audit checklist at http://www.nsw.yachting.org.au/site/yachting/nsw/downloads/Equipment%20Audit
Please download and go through it to ensure you have all the requirements before leaving home. Please use this list and double check all the requirements are met so you don't have to run around at the last minute to comply before racing starts.



Notice of Race for RL24 Nationals in 2012
I have attached the NOR taken from this website for the above titles.

I draw your attention to the measurement section as it differs slightly from the above information supplied by Darryn.

Have a good New Year

Alastair



NOTICE OF RACE


RL 24 OWNER'S ASSOCIATION OF AUSTRALIA CHAMPIONSHIPS – 2012

Royal Motor Yacht Club Toronto in conjunction with the RL24 Owner's Association of Australia Inc., invites entries for the 2012 RL24 National Championships to be sailed on the waters of Lake Macquarie, from Sunday January 8th, 2012 to Saturday, January 15th, 2012 according to the program herein.


ORGANISING AUTHORITY

The Organising Authority is the RMYC Toronto on behalf of the RL24 Owner's Association of Australia.


RULES

The Championship will be governed by the Rules as defined in the Racing Rules of Sailing 2009-2012. The prescriptions and
regulations of Yachting Australia will apply.

ADVERTISING

Advertising will be restricted to Category A.

ELIGIBILITY AND ENTRY

The Regatta is open to all RL24s whose owners are financial members of the RL24 Owner's Association of Australia Inc. Eligible boats shall enter for the Swing Keel, Drop Keel or Cruising Division using the attached Entry Form which shall be lodged with the Hon. Secretary, RL24 Owner's Association of Australia 2 Ross St Bairnsdale 3875 by Wednesday 30th November 2011 accompanied by the Entry Fee of $120.00. Cheques should be made payable to the RL24 Owners Association of Australia Inc. Late entries WILL incur a late entry fee of $20:00.

REGATTA PROGRAM/SCHEDULE

Sunday 8th January 2012:

From : 1000 hrs. - Regatta Registration
1200 hrs. - Information Briefing
1355 hrs. - Warning Signal Invitation Races (3 short course races Back-to-back)

Monday 9th January 2012:

1300 hrs - Warning Signal - Championship Heats 1 & 2 (Back-to-back)

Tuesday 10th January 2012:

1300 hrs - Warning Signal - Championship Heats 3 & 4 (Back-to-back)
1830 hrs - AGM

Wednesday 11th January 2012:

Lay Day - Optional Cruise

Thursday 12th January 2012:


1300 hrs - Warning Signal - Passage Race Championship Heat 5

Friday 13th January 2012:

1300 hrs - Warning Signal - Championship Heats 6&7 (Back-to-back)

Saturday 14th January 2012:
1100 hrs - Warning Signal - Championship Heat 8& 9 (Back to back)
1300 hrs - Resail if necessary
1900 hrs - Presentation Dinner

WARNING SIGNAL

Warning Signal times of each day's Heats will be displayed on the Regatta Notice Board by 1700 hrs on the preceding day.
Additional methods of communicating Warning Signal and other relevant information to each participating skipper may be employed. All Divisions will start simultaneously.

MEASUREMENT

The Race Committee reserves the right to inspect, measure or check the hull, spars, sails and safety equipment of any yacht at any time before or after any Heat during the Series. Each boat shall have a valid Measurement Certificate and may be required to produce it.

SAILING INSTRUCTIONS

The Sailing Instructions applicable to races in the Series will be available from the Regatta Office after 1000 hrs on Sunday 8thJanuary 2012.


VENUE

Race Administration will be conducted from the RMYC Toronto 6 Arnott Avenue Toronto 2283 N.S.W. Race courses will be laid in the vicinity of Royal Motor Yacht Club on Lake Macquarie.

COURSES

Most, if not all, courses for all Divisions will be Olympic triangle courses and will be fully described in the Sailing Instructions. The Race Committee reserves the right to schedule a long distance race as part of the Championship depending upon prevailing weather conditions and competitor interest. The course for this Heat, if scheduled, will be communicated to all competitors by 1700 hrs on the day preceding the event.

PENALTY SYSTEM

RRS 44.1 and 44.2 apply. (2 tacks and 2 gybes)

SCORING

The Low Point scoring system of Appendix A, 4.1 will apply, except that first place in each race will score 0.75 point. Three races are required to constitute a Series. When fewer than five races have been completed, a boat's Series score will be the total of its race scores. When 5 or 6 races have been completed, a boat's Series score will be the total of its race scores excluding its worst score. When 7 or more races are completed a boats worst 2 scores will be excluded.

SUPPORT BOATS

Descriptions of Support Boats will be given in the Sailing Instructions.

RADIO COMMUNICATION

While racing, a boat shall neither make nor receive radio transmissions which are not available to all boats. This restriction also applies to mobile telephones.

PRIZES

Prizes for the RL24 Championship will be awarded to:

1. Drop Keel Champion (Robb Legg Perpetual Trophy)
2. Swing Keel Champion ( " " " " " " " " " )
3. Cruising Division Champion
4. Other prizes may be awarded as determined by the Race Committee



SAFETY

The Safety Category applicable to this series is Y.A. Special Regulations Section 2.01.7 Category 6.
In addition the following shall apply.

3.24.3(b) Outboard motors shall be mounted in the normal operating positions at all times but may be retracted while sailing. A minimum of 9 litres of fuel must be carried at the start of each race.


PFDs shall be worn by all crew members at all times while afloat during the Regatta

INSURANCE

All competing yachts shall have public liability insurance for an amount not less than five million dollars. Such insurance should cover all risks arising while the competitor is participating in any way in the Championship whether ashore or afloat. The owner/competitor shall provide evidence of current insurance with the Entry Form (Photocopy please, NOT just a Number).

DISCLAIMER

Competitors participate in the Regatta entirely at their own risk. See RRS 2009-2012 Part 1 Rule 4 "Decision To Race." Neither the RMYC Toronto, nor the RL24 Owners Association of Australia Inc. will accept any liability for material damage or personal injury or death sustained in conjunction with or prior to, during or after the Regatta.

FURTHER INFORMATION:

Contact:

Hon. President Hon. Secretary
Darryn Dyer Paul Corben
1 Nicole Crt. 2 Ross Street.
Sale 3850 Bairnsdale 3875

Ph. 03 5144171 03 51525842
dgs@aapt.net.au corben.paul.g@edumail.vic.gov.

Return to the Forum List
Add a message to this discussion