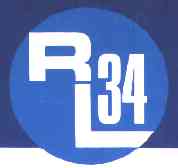 ---
---
WWW.RLYACHTS.NET

RL24, RL28, and RL34 Trailable Yachts
from Rob Legg Yachts
RL Yacht Owner's Discussion Forum
Return to the Forum List

Restoring an RL28
I'm looking at restoring an RL28 that was abandoned at a shipyard in Langkawi, Malaysia, and trying to work out how much this might cost. The hull seems to be in good condition, so I'm just replacing rigging and sails, adding instruments, rewiring, etc.

Rudder and boom are currently missing: does anyone know where I could source these online, or how I could get specifications to have new ones made up?

Also, does anyone have info on sail dimensions, so I can get a quote for new sails? Currently just looking at mainsail and genoa (furling if possible), but will want to add spinnaker later.

All help much appreciated - I'm sure I'll be back and forth to this forum once I get the project started...


Re: Restoring an RL28
Libby.
I had heard of an RL28 that sailed up that way, and I think that it had a modified rig, so the length overall of the mast, and the distance from the mast base to where hounds for the upper stays come off may differ from standard.
If you have the standard rig the mast should be 8.34m long and the forestay should come off 5.9m above the mast base.
The mainsail luff measurement is 7.93 m,the foot 3.93m and a roach of .6m making up 12.6 squm.
A roller furler headsail would normally measure about 10.6 squm and final dimensions would be best taken after the rig is set up, because the take off point of the headsail tack may not be standard, but, for the purpose of a quote just the area may do.

You would have to get a rudder made up, and the blade dimensions are on this web site.
Re the boom. either a round section tube approx 8cm diameter or a length of small mast section would do.


Re: Restoring an RL28
Hi Libby, My RL28 has an extended mast and boom. Without measuring roughly they are both about a metre longer.If you wish to go down that line I would be happy to measure up my rig for you. A telltail might be a mainsheet traveler or fitting in the cockpit rather than on the cabintop over the companion way as with a standard rig. I had a new fully battened main made a couple of years ago and it was $3000.00


Return to the Forum List
Add a message to this discussion