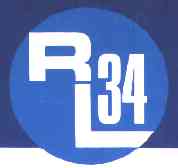 ---
---
WWW.RLYACHTS.NET

RL24, RL28, and RL34 Trailable Yachts
from Rob Legg Yachts
RL Yacht Owner's Discussion Forum
Return to the Forum List

SOLD... An RL24 moving on.
Sold my rl24 today. Bought it off this site in 07, and pretty much learnt everything I know about sailing on it. Sold it to a couple who know rl's and will treat it right. Thanks to this site for making the journey easier. I've purchased a peterson 30 which I've been sailing and racing since last October. It's a very different sort of boat, but I'll still be able to sail on 'Kermit' from time to time. ( yes it's 1970's lime green)... What were you thinking Rob?

Safe sailing and fair weather to all.

Mike.


Re: SOLD... An RL24 moving on.
Nothing wrong with lime green Mike, especially when the owner wanted to call his boat "Kermit"
Re this site. We all owe a great deal to Keith Merkley for the great service that he has provided to the RLs over the past twelve years with his unending enthusiasm and computer skills, he still persists, even though like you he has moved on to a bigger boat.
Doug Peterson was a very competant and well thought of designer, and his "30" a very popular high performance keel boat, but very different to your "24", so you have new skills to learn.
Good luck with your new boat, and sorry to lose you.


Re: SOLD... An RL24 moving on.
Congrats on the new one Mike
I always admired Kermit, (especially the 70's lime green!!), but couldn't afford it when I bought mine
Do you have a spare spinnaker for sale?
What is the name of your Peterson 30 ?
Andy


Re: SOLD... An RL24 moving on.
Pete and I brought Kermit, very excited about it ! I grew up sailing RLs and loved it, looking forward to giving my kids the same sort weekends.
I agree with Mike this website is brilliant.
Deb


Re: SOLD... An RL24 moving on.
I have just sold Finesse via this website. Finesse has gone to a good home and is staying at Tin Can Bay Yacht Club.
Thanks
Doug Watson

Return to the Forum List
Add a message to this discussion