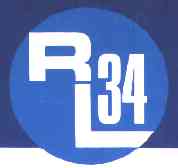 ---
---
WWW.RLYACHTS.NET

RL24, RL28, and RL34 Trailable Yachts
from Rob Legg Yachts
RL Yacht Owner's Discussion Forum
Return to the Forum List

From the YA website
Craig Heydon, Monday, 2 July 2012

The London 2012 Olympic Games are just around the corner and there are more ways than ever before to follow our Australian sailors.

Whether on TV, online or on the radio the London 2012 Olympic Games are set to be the most covered in history and there are plenty of ways to stay across the fortunes of our Australian sailors.

Channel 9 and Foxtel are the host broadcasters for the Games and will be beaming more hours of coverage into Australia homes than ever before. For more information on Channel 9's coverage click here, Foxtel will have eight dedicated channels with every gold medal live, including all 10 sailing medals. For the first time ever Australian viewers will be able to watch all 10 sailing medal races live and in full, totalling more than 16 hours, for more information click here. Channel 9 and Foxtel will also have a dedicated reporter in Weymouth, reporting daily on the sailing competition.

Whether via websites, Facebook, Twitter or Youtube, online is the place to be for London 2012. For information on Australia's sailors there are a range of options. Visit www.australiansailingteam.com.au and www.yachting.org.au for the latest news and support our sailors via Facebook at www.facebook.com/AustralianSailingTeam and on Twitter at www.twitter.com/AusSailingTeam. Interviews will be available at www.youtube.com/YachtingAUS.

The Australian Olympic Team's official website is http://london2012.olympics.com.au/ with news and video available daily.

For sailing specific news the MySailing and Sail-World teams will be in Weymouth for the duration of the Games. For news from Australian Sailing + Yachting editor Roger McMillan visit www.mysailing.com.au and for the latest from the Sail-World team visit www.sail-world.com.

2GB is the official radio broadcaster for London 2012 and will be joined in the UK by ABC Grandstand.

Racing begins in Weymouth on July 29 and continues until August 11 with 13 Australian sailors to compete in eight classes.



Return to the Forum List
Add a message to this discussion