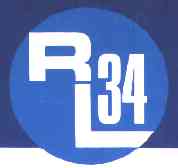 ---
---
WWW.RLYACHTS.NET

RL24, RL28, and RL34 Trailable Yachts
from Rob Legg Yachts
RL Yacht Owner's Discussion Forum
Return to the Forum List

Reconditioning a Volvo Penta inboard diesel (as used in most RL28's)
Hi Guys.
As a lot of people still have the diesel inboard motor in their RL28's, and a large number of them are Volvo Penta 10hp motors, I thought I would cover the reconditioning of my engine so that people can get an idea of what is involved and what the rough cost would be.

BACKGROUND:

My poor RL28 "Sandpiper" was left at anchor for over 12 months due to my work committments. On my return I ventured out to my yacht and attempted to start it. While the engine turned over fine, it just would not start.

The yacht then sat for another 9 months, again due to my work commitments, but this time on my return the motor would not turn over at all. It was locked up internally, as if it had seized up.

The yacht was retrieved from the water, along with half the barnacle population known to man, and taken home for some serious maintenance.

Long story short, the motor would not budge and, when removed from the boat and stripped down, it was revealed that the exhaust valve had remained open, allowing salt air into the engine cylinder, causing the rings to corrode and attach themselves firmly to the bore.

We eventually got the piston free and removed it from the Cylinder block. The rings were absolutely shot but the piston cleaned up like a new one (which surprised me!!)

The bore was also still in good shape and a small amount of honing brought it back to reasonable condition.

I contemplated either repairing the Volvo Penta or converting to an outboard. After long deliberation I decided to stick with the very reliable and economical Volvo Penta Diesel.

The following entries will be written as things are done and purchased so that you can get a rough idea of the cost's involved.

Keep in mind though that we (myself and 2 knowledgeable friends) are doing most of the work ourselves.


Re: Reconditioning a Volvo Penta inboard diesel (as used in most RL28's)
AUGUST 2012:

The engine was removed from the yacht and dismantled.

As the engine has only been used as an auxiliary engine, the internals were all in top shape.

The piston was disconnected from the crank and a small amount of force was applied to to piston to try and free it from the block. It wouldn't budge.
More force was applied but still no success.
Extreme force was then used with the idea being that either the piston will come free or break!! Thankfully it came free.

The piston was removed and the offending 3 rings removed (in about 20 pieces). The piston was cleaned up and polished back to almost new condition.

The piston bore in the block was honed and also came up well. I was worried that a new sleeve may have had to be inserted which would have cost around $600. Thankfully the old one is fine.

On inspection most engine parts looked in very good condition.
The head would need to be overhauled and the diesel injector would need to be serviced.

Had the piston broke, that would have cost $530 for a new piston.

Cost so far: $0


Re: Reconditioning a Volvo Penta inboard diesel (as used in most RL28's)
SEPTEMBER 2012:

With a lot of help and advice from Bundy Diesel, we ordered the first lot of parts that would be required to rebuild the motor.

This included a piston ring kit, a top end de-carbonising kit (gasket set) and a set of big end bearings.

Total cost: $540 but rounded down to $500 by Bundy Diesel. (I am a regular customer).

The head has been dropped off at a specialised engineering shop with a quote of approx $200 to $250 to recondition the head. When I pick it up again I will let you know the exact cost.

The injector was also dropped off to a Diesel Injector specialist who will service it back to like new. Again I will list the cost once I pick it up finished.

Total Cost to date: $500




Re: Reconditioning a Volvo Penta inboard diesel (as used in most RL28's)
October 17th:

Still waiting for the head to be finished at the engineers.

While waiting I thought I would give all the exposed engine parts a new coat of paint. Rather than spending a small fortune on genuine Volvo Penta engine paint, I thought I would buy "Racing Green" colour Engine Enamel paint. This is almost identical to the Volvo green, just a shade or 2 lighter.

Cost: $5 on special at a local car parts supplier.

Total cost to date: $505.00



Re: Reconditioning a Volvo Penta inboard diesel (as used in most RL28's)
October 24th:

The next big cost, and hopefully the last, came today when I picked up my Reconditioned head and serviced Injector.

Firstly Diesel Injection Technology overhauled the injector, fitting a new nozzle and resetting it. Total Cost $162.75.
I might point out the reason it was dearer than we had hoped, was because they had to use a genuine Volvo Penta nozzle which, on its own, cost $117.68.

Jacobsens Engineering reconditioned the head. This included an acid bath and clean, crack detection (none found), surface the head and final wash and paint. They also fitted new valves, guides, seats and seals. Total cost: $450.00

Total cost to date: $1,117.75


Re: Reconditioning a Volvo Penta inboard diesel (as used in most RL28's)
November 2:
The second, and hopefully last lot of parts purchased. These parts didn't really need to be replaced but we decided to replace them anyway while the motor was dismantled.
This included a Bottom End bearing kit, 4 O rings and the zinc annode for the propeller sail drive leg.
Cost: $300
Total cost to date: $1,417.75

Return to the Forum List
Add a message to this discussion