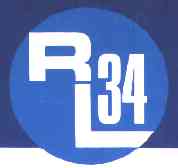 ---
---
WWW.RLYACHTS.NET

RL24, RL28, and RL34 Trailable Yachts
from Rob Legg Yachts
RL Yacht Owner's Discussion Forum
Return to the Forum List

Surf 2 City
Four RL's entered this year (three swings and one drop keel) – 'Ya Mum', 'Dipsomanic', 'Fabella' and 'Go Again' racing in Div 3 with 22 starters.
The usual S.E. downhill slide was replaced with a 10-15kt N.E. Breeze with Fabella (drop keel) Leading out early on the long first leg tacking duel. 'Dipso' was right in the mix until missing a mark. Eventually 'Go Again' worked clear again for a small lead at the first cracked sheets rounding.
Pushing tide and with the wind easing the entire fleet (60+) came together and the race was on again. The RL's were crossing tacks with multi's, sports boats and one designs. Of the RL's, 'Go Again' cleared the ruck for a slight lead as the fleet eased away for the leg to Mcleay Island.
Next was a 3 mile beat which saw 'Fabella' and 'Dipso' making good ground on 'Go Agains' Lead. The long Leg to Peel Island had many sail changes in the flukey wind and the odd bump if you sailed low for speed.
Early evening at Peel Island had Hughie at a steady 12-15 Kts from the N.E. giving the boats a good 2 sail reach across the paddock. 'Go Again' observed 1 minute silence sailing between St Helena and Mud Island for the passing of 'Go For It' one year earlier.
From here via the Coffee Pots, the placings remained the same with 'Go Again' crossing at 21:15 Hrs, 'Fabella' 21:33 Hrs and 'Dipso 5 minutes later. 'Ya mum' lost ground after blowing out her kite and finished at 22:13 Hrs.
At 48 nm this well run and rewarding race presents a true test of navigation, sail trim and endurance and deserves to be supported with more RL's competing.



Re: Surf 2 City
Hi Paul.
Slight miss print there mate.
It's been nearly 2 years now since the passing of "Goforit".
Don't you remember how cold it was in the water at 14.21 hrs on the 5th of March 20011?


Re: Surf 2 City
according to the year you put down it hasn't happened yet !!

Return to the Forum List
Add a message to this discussion