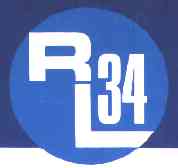 ---
---
WWW.RLYACHTS.NET

RL24, RL28, and RL34 Trailable Yachts
from Rob Legg Yachts
RL Yacht Owner's Discussion Forum
Return to the Forum List

Weight in Swing Keel
My RL24 is no. 234 'Ringleader'. It is a mark 3 Swing Keel.

Is there a way to find out how much weight is in the Swing keel when the boat was manufactured in 1979?
Thanks
Colin


Re: Weight in Swing Keel
Colin.
If the date of manafacture and sail number are correct then your boat would have been fitted with the standard Mk3 swing keel weighing approx 120 Kg, unless otherwise requested by the original owner.


Re: Weight in Swing Keel
Hi Rob,
Many thanks for your reply.
As we did not purchase the boat new but from people in Sydney in 1983 We have no way of knowing if it was standard Mk3 or heavier by owner request.

If I were to measure the swing keel (Length, width, thickness) would these measurement be helpful to you to work out if the Swing Keel was standard or non-standard?

I am planning on taking the swing keel out of the boat in 2 weeks time to give it a good cleanup, sandblasting, powder coating and then a 2 pot epoxy enamel gloss painting so i will be able to measure it accurately.
Many thanks
Colin



Re: Weight in Swing Keel
Colin.
Unfortunately to my knowledge recorded details of the 24s keels no longer exist, however, the profiles did vary, andif you were to photograph your keel when you have removed it, then, am sure I could still identify it.

It would also be a good oppotunity to record the measurements again for future use if you would care to help.

Return to the Forum List
Add a message to this discussion