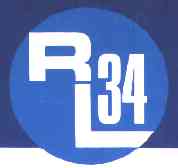 ---
---
WWW.RLYACHTS.NET

RL24, RL28, and RL34 Trailable Yachts
from Rob Legg Yachts
RL Yacht Owner's Discussion Forum
Return to the Forum List

Hydraulic leak
hello, I have just refitted the hydraulic pump and ram after having them serviced, only to find the tube has split open where it passes through a partition in the lockers under the starboard settee berth. As I imagine this tube would have been installed during construction before the furniture molding was installed I don't think rerouting a new metal tube is an option.
I think I have two options, 1. have a flexible hose made up to replace the old metal tube or 2. try and cut out the damaged section and replace it with a flexible hose.
Just wondering if any one has overcome this problem and can advise?
Also it was recommended to use automatic transmission fluid rather than hydraulic fluid in marine applications????


Re: Hydraulic leak
Jason.
The copper hydraulic line would now be 25--35 years old and if it has split then I would not trust it again, nor would I suggest any more connections than needed in a hydraulic line. Put in a complete new line and where it passes thru any sealed compartments fit an inspection port to gain access.

If you decide to use an automatic trsnsmission fluid then completley flush out the old hydraulic fluid first.


Re: Hydraulic leak
OK Rob, thank you.
By the way, on a boy's weekend away to the Sydney Boat Show last year, I commented to a mate that there was not a trailable yacht there that I would want to replace my RL 28 with!
Love your design!

Return to the Forum List
Add a message to this discussion