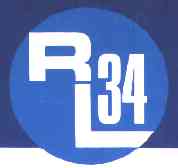 ---
---
WWW.RLYACHTS.NET

RL24, RL28, and RL34 Trailable Yachts
from Rob Legg Yachts
RL Yacht Owner's Discussion Forum
Return to the Forum List

Any one intrested in Coffs Harbour race weekend ?

Hi guy's 

An one interested in trying to get a Coffs Harbour race weekend happening for the NSW and Queensland RL fleets ? 

Coffs is only a 4-5  hours drive for both fleets so it could be a ideal spot to have race weekend and some great sailing. There is also a few RL's that are raced in the northern rivers area as well that we may  be able to get out racing as well for a weekend at Coffs. 

 Most of the Queensland fleet will drive that to do the bay to bay in the next few weeks so the only difference is we are going south not north.

If we can make this work then the NSW fleet could try a race weekend south with the Vic fleet. It's a great way to start a travelers series and bring the RL fleets back together.








Return to the Forum List
Add a message to this discussion