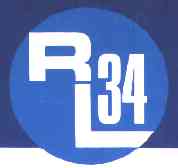 ---
---
WWW.RLYACHTS.NET

RL24, RL28, and RL34 Trailable Yachts
from Rob Legg Yachts
RL Yacht Owner's Discussion Forum
Return to the Forum List

How many Status 580's were built?
I just read an article claiming 70 Status 580's were built http://www.trailersailers.com.au/trailer-sailers-articles/1988/2/13/status-slipstream-hotted-up/)

No idea how accurate it is, can anyone offer up some clues? I've got sail number 70 and I wondered if I had the last manufactured Status.

Cheers,

Pete.


Re: How many Status 580's were built?
Peter.
There is no reason to doubt that there were at least 70 "Status" built as we inherited the moulds in the early 80s and the moulds had had a lot of boats taken off them when we received them,so they were revamped and a new interior conceived and built.
I cannot remember exactly how many we built over the next 5 years but it would have been close to 40, so 70 boats would be close to the mark in 1988 when Timpenny Yachts took over production again.
Most of the second hand boats on the market of late were built on the origonal moulds easly detected because of the lack of seating in the cockpit.


Re: How many Status 580's were built?
Hi,
Sorry to inform you, but my father's Status was sail number was 71. He sold to guy in Mornington. There were a few being sailed down there. I've regretted him selling it ever since. My dad bought just the hull from Rob and fitted it out himself in about 1980.
Cheers.
Anthony Spicer

Return to the Forum List
Add a message to this discussion