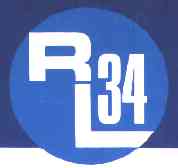 ---
---
WWW.RLYACHTS.NET

RL24, RL28, and RL34 Trailable Yachts
from Rob Legg Yachts
RL Yacht Owner's Discussion Forum
Return to the Forum List

Sail number of RL28 Benchmark
Can anyone tell me how I might find out what the sail number of RL28 Benchmark was/is? I may race her one day and will need a number. Any ideas would be much appreciated.
Pete


Re: Sail number of RL28 Benchmark
Pete,

from what I understand Rob Legg sold the business including all the records. Not long after the records were all destroyed in a fire.

I am not sure of my sail number but knew where it used to originally sail so asked the yacht club there if they had any info on it and they dug out some old photos that had the number 51 on it. Rob Legg said that 51 sounded about right for a 1979 vintage RL28 so I stuck with that. The more info/history you can get then the more chance you will have of tracking down your number.

maybe try these guys: http://www.gryc.com.au/
Good Luck.

Return to the Forum List
Add a message to this discussion