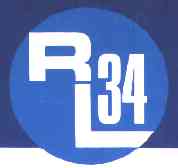 ---
---
WWW.RLYACHTS.NET

RL24, RL28, and RL34 Trailable Yachts
from Rob Legg Yachts
RL Yacht Owner's Discussion Forum
Return to the Forum List

Modified RL24 CBH Rating
I am in charge of handicapping for our mixed fleet of Division 3 boats which include an Austral 24, Noelex 25 and a recently modified RL24. For our Championship series through the year, we have been using current CBH for the trailer sailers in the fleet which has worked well. The problem is the RL24 has been modified by adding an asymmetrical (masthead) spinnaker. I am looking for some guidance as to how we should adjust the current CBH of .725 to allow for this. Does anyone have any experience of this situation and be able to suggest what figure we should use? We have tried to link the handicaps to CBH wherever possible but feel that some adjustment should be made to be fair to the other boats in the fleet. Thanks.

I should have mentioned that this is only to come up with a reasonable figure to use in our series. It is not for a State Trailerable Yacht Championship or anything like that, so it would be very unofficial. We sail in Mangles Bay off Rockingham about 14 NM south of Fremantle.


Re: Modified RL24 CBH Rating
having been down this track with nswtya assoc the next jump is pretty steep to .750 which puts the boat in the (sports boat )fleet a larger headsail plus his masthead spinnaker i would be looking at .735. i couldnt see the advantage in my case they did not want the rls upsetting the 60$ plus boats so put us in div2 hope this helps


Re: Modified RL24 CBH Rating
The proper and official way for this boat to be handicapped is to apply for a modified RL24 rating from the State/National yachting body. This boat can not race off a Standard RL24 CBH as it doesn't comply with Class rules. This is something that does need some sort of policing, if not, you will end up with more modified boats than ones conforming to class rules and all racing off the same handicap.
This was an issue in Qld a few years (may still be I'm not sure) ago until some of the race organisers started to reign them in and handicap them hard.

Return to the Forum List
Add a message to this discussion