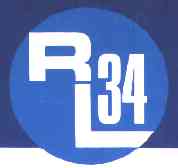 ---
---
WWW.RLYACHTS.NET

RL24, RL28, and RL34 Trailable Yachts
from Rob Legg Yachts
RL Yacht Owner's Discussion Forum
Return to the Forum List

rl 24 rudder dimensions and also keel lifting arrangement
I have recently acquired an rl 24 in a state of decay and have started a re-birthing of this boat. I have no history on the boat apart from the number 178 on the main which could be original, as it also has the RL logo on it.

The boat has a swing rudder tiller but no rudder blade

The boat also has a keel (not attached] but there is no lifting apparatus at all with the boat. The samson post has holes in it that may have been involved with a lifting device. The swing keel has a pivot point, and there is also a lug hole on the trailing edge of the keel at the top of the keel when it is lowered. This lug hole is raised slightly in relation to the top of the leading edge. apart from the pivot point this is the only other hole in the keel.

Can anyone help with the dimensions of the rudder, and what the lifting arrangement would be for the keel???

Les R








Re: rl 24 rudder dimensions and also keel lifting arrangement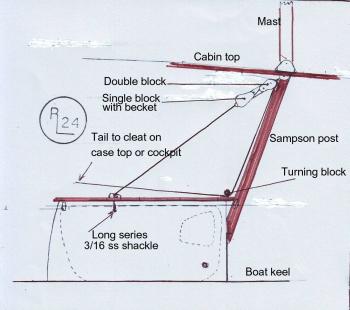 Les.
Your boat would be a Mk 11 if rhe sail number is original.

An RL 24 rudder blade needs to extend at least 70cm below the transom and be 26cm wide, it gives best control if it angles forward of vertical at the bottom about 5 cm, but there is no restriction on its size.

You will have the heavier swing keel and, although originally fitted with a pulley lifting system, it can make use of a small winch fitted either directly over where the lifting cable comes thru or behind the turning block on the case top.

Note. The pulley system shown is not suitable for use by other than an average strong man and should be increased to 4/1 purchase if operated by others. A self braking winch is best if required, and the cable length needs to be limited or marked to ensure that the keel cant be lowered too far.




Re: rl 24 rudder dimensions and also keel lifting arrangement
Rob - Thank you for the response - I did not expect your personal attention. The keel that I have has no attachment point indicated in your diagram. It is possible that the keel has been re-coated and the lifting point bogged. The keel was found in several hundred yards away in the paddock. I will sand it back and have a look.

once again thanks les r

Return to the Forum List
Add a message to this discussion