Queensland boats where are you?
The National RL24 Championships come to Brisbane only occasionally, and the Bay to Bay race attracts at least twenty boats annually, so why are there not at least that many entries from Queensland in the Brisbane championship series?

How can you expect owners from the Southern states to trail their boats all that way if you dont come and give them some competition?

Dont be caught out as late entry fees apply after 4th December, and at least five boats that had assured me that they were going to enter have not entered yet.

Come on Queenslanders I am sure you can be the winners if you try.


Queepeindubrili alacf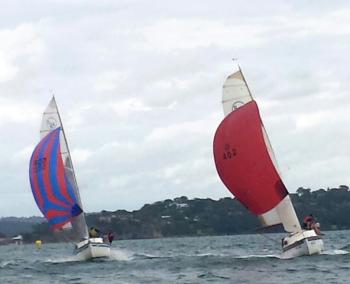 vegas free slots online http://onlinecasinogameslots.com/# - free online casino games vegas play free slot machines with bonus spins free slot play no download http://onlinecasinogameslots.com/#


Re: Queensland boats where are you?
Hi Steve Just entered can only sail invitation races and maybe 2 heats as I could not get time off work (gutted) better than nothing, see you there. Look B2Bers this is not just a championship series, its socialising with a few drinks and a bit of sailing thrown in for good measure, if you are the type of person that wants to learn how to make an RL go this is the place to do it as the best in the country will be there and willing to help, you can't learn that stuff sailing down hill in the B2B hope to see you all there


Re: Queensland boats where are you?
Hi Andrew.
Bad news about work.
Maybe your crew could keep the "Fox" in the campaign in your absents.
Dose your young fella still crew with you?
I'm reckon there would be spare crew kicking around over there.
Catch up for a drink on day 1.
Cheers Steve.


Re: Queensland boats where are you?
That's better, 16 boats now entered, it will be worth the drive from Gippsland. Lets keep at it and see if we can encourage more entries and hit the 20 boat mark. It would be the biggest attendance in many years if we can achieve 20 boats.