Replace/repair swing keel
RL24 Mk111. Rust on the keel. Any advice - where to go to replace the swing keel. I'm on the Sunshine Coast.


Re: Replace/repair swing keel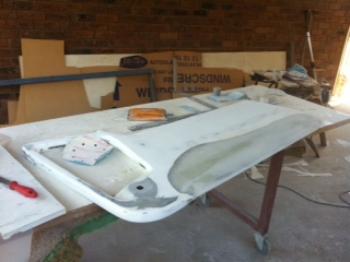 Merv, you shouldn't need to replace the keel, there will still be heaps of metal there. Remove the keel and send it to a sand/bead blaster to have it blasted to remove the rust, talk to them about rust proofing and the appropriate coating. You could even look at filling any imperfections and maybe fairing it to give a better flow through the water. I actually buffed mine up myself (didn't get it blasted) used a chemical rust converter and then wrapped it with fibre glass (being carful not to make it too thick to fit in the case)then faired it to give a better surface.


Re: Replace/repair swing keel
Did the same on mine. Used a grinder with a wire brush attachment worked well to get it off. Cut the rust our with ginger. Some places may have internal rust so u may need to beat it flat then epoxy the the cut away pieces top the bottom. Far it by hand as best as possible. Be careful made mine too think and after 2 attempts it fitted. Paint with 2 letters 2 pack paint with brush or spray. Be careful kill is heavy.


Re: Replace/repair swing keel
But how did you remove the bolt holding the keel in place? Did you have to cut into the firbreglass inside the boat?


Re: Replace/repair swing keel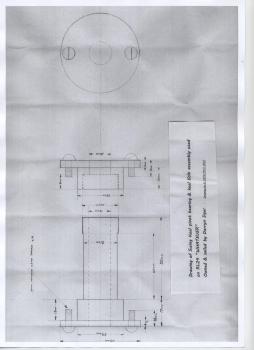 Gary, my boat is a MKII and it just had a S/Steel pin that went right through the centre case, it was then capped with a block of marine ply to prevent it from leaking and the pin coming out. I'm not sure if this setup was original, I'm guessing not. However I made up my own setup for a new pin. I will attach an image and if you need a better copy send me an email.