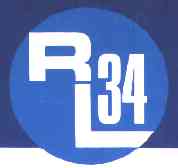 ---
---
WWW.RLYACHTS.NET

RL24, RL28, and RL34 Trailable Yachts
from Rob Legg Yachts
RL Yacht Owner's Discussion Forum
Return to the Forum List

A must see Video.
Julie Geldard has done it again, see the excellent RL24 promo video of the 2015 RL24 national championships. Go to "RL24 nationals"and click on to Video at the top of the page. Good work again Julie.


Re: A must see Video.
Wow ans wow. Must have watched about 10 times. Checking out riggin and stuff. Really makes u feel like ur part of a great community aspecialy being stuck in the other side of WA. Big please keep comming would love to see feature on diffrent boats rigging and setup.Just a thought. But seriously well done


Re: A must see Video.
well made and well photographed...youtube link below

https://www.youtube.com/watch?v=nDGf36FpqvY

Return to the Forum List
Add a message to this discussion