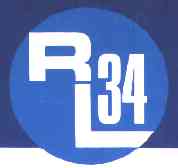 ---
---
WWW.RLYACHTS.NET

RL24, RL28, and RL34 Trailable Yachts
from Rob Legg Yachts
RL Yacht Owner's Discussion Forum
Return to the Forum List

Bay To Bay Race 2016
The Bay to Bay is on again 30th April/1st May 2016, typically an event attended by a good fleet of RL's. Lets see if we can get a large fleet again this year and a catch up with like minded RL sailors. Great fun racing and social atmosphere. For NOR go to, http://www.herveybaysailingclub.org.au/2016_BayToBay_trailerable_yacht_race.html Who is going? Check in below.


Re: Bay To Bay Race 2016
We will be going in Easy Beat 445, four up with old sails and plenty of refreshments so don't expect to win any trophies .
Regards , Brent


Re: Bay To Bay Race 2016
A few more starters; Apache, Touché, Steel Away, Hart Beat.
Now that we have our long weekend back, there is no excuse not to come.


Re: Bay To Bay Race 2016
Looks like 13 starters at this stage . Preliminary entry list on the B2B website .
Regards , Brent

Return to the Forum List
Add a message to this discussion