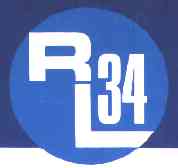 ---
---
WWW.RLYACHTS.NET

RL24, RL28, and RL34 Trailable Yachts
from Rob Legg Yachts
RL Yacht Owner's Discussion Forum
Return to the Forum List

RL28 MAINSAIL
NEED TO KNOW CORRECT LUFF AND FOOT MEASUREMENTS
SAW OLD POST OF FOOT DIMENSION AS 3.93M BUT BOOM IS ONLY 3.2M


Re: RL28 MAINSAIL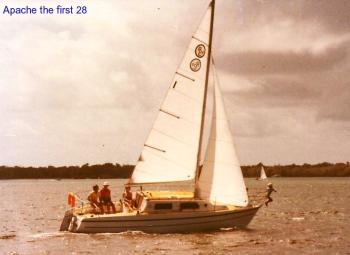 Graeme.
The correct boom length was 3.2 meters, and the mast overall length was 8.34 meters allowing for the original hinged tabernacle of an extra 80mm.
The original sail plans are long lost, but working back from the spar dimensions the mainsail luff would have been 7.9 meters and the foot 3.1 meters.
(old sails may have shrunk over the years)
On no account increase the foot dimensions if you are considering a new sail as that would add excessive weather helm, and I would be inclined to ask the sail maker to update the sail profile to a more modern shape.
North sails in Sydney made most of the original sails and may still have the original plan on file.


Re: RL28 MAINSAIL
Rob
Michael Coxon of North Sails advises P measurement 7.44m, E measurement 3.00m.
Query mast height. Speicifications say 8.23m but drawings seems to say 8.34


Re: RL28 MAINSAIL
Graeme.
The drawings would be the correct measurements, unfortunatley when the 28s were widely accepted as charter boats it was the practice of local authoritys to require a reduction of the sail areas, hence the variation of mast lengths and sail dimensions, and it seems that Norths have found a copy of the NSW charter boat sail dimensions.
The main consideration here is the distance from the cabin top to the underside of the boom at the mast, and that needs to be a minimum of 460mm. So whatever length mast you have, add the depth of your tabernacle then subtract 460mm plus the depth of your boom from its length and you will have a suitable mainsail luff measurement.

Return to the Forum List
Add a message to this discussion