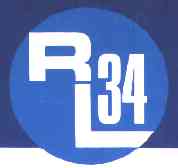 ---
---
WWW.RLYACHTS.NET

RL24, RL28, and RL34 Trailable Yachts
from Rob Legg Yachts
RL Yacht Owner's Discussion Forum
Return to the Forum List

New RL24 owner - big keel troubles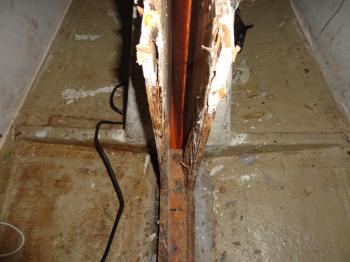 G'Day All,

New sailor just bought a RL24 Mk1 (No 30).

When I bought the boat I knew that the interior was a bit agricultural and needed work. No probs, I'm a carpenter builder so whilst not a boat builder I can handle a new fit out.

Stripping out the various old modifications I got a shock - this boat was a swing keel and has been converted to a drop keel (should have done my research I know).

The new keel box has been knocked up out of parts of the old keel box and bits of old timber (you can see the old paint and holes in the pictures), there is no glass at all on the the timber bits so so it was old fence palings between us and the ocean. The timber used to fill the hole left by the swing keel forms the aft part of the lower keel box and is end grain to the water.

Pictures tell a thousand stories so I have attached some for interest including one of what I have left after removing all the siliconed on bits.

I would very much appreciate any information on where I could find plans or specifications for the drop keel. I'm not confident that the current structure would hold the keel even if I glass up a new box and I need something to work to so I can be confident she's sea worthy.

-OK I can only attach one pic-

Regards All, Shaun.







Re: New RL24 owner - big keel troubles
I am in Melbourne and have a Mk4 drop keel you can look at to figure out what to do.

I also have a spare drop keel that might be useful to make a mould for a new keel.

Its a lot of work and good yachts are selling cheap these days. If your RL trailer is dodgy, the yacht might be a write off.


Re: New RL24 owner - big keel troubles
Hi there

I want to ccongradulate you on joining the club. I have a mk 1 and can send u picks of the swing keel might be good putting it back. Let me know.

Return to the Forum List
Add a message to this discussion