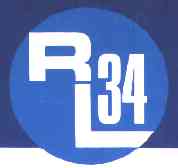 ---
---
WWW.RLYACHTS.NET

RL24, RL28, and RL34 Trailable Yachts
from Rob Legg Yachts
RL Yacht Owner's Discussion Forum
Return to the Forum List

RL28 KEEL ADVICE NEEDED
At Easter at an anchorage overnight the anchor chain wrapped around the keel. When pumping the keel up to leave the shallow anchorage managed to snap what ever it is that secures the rod from the hydraulic ram. My boat is now a keel boat.
My dilemma is how best to remove the keel to do some rust repairs and to re attach the rod to keel.
Has anyone done this or can point me in the direction of someone that can help that knows what they are doing?
There is no trailer for the boat so it will need to be lifted out.


Re: RL28 KEEL ADVICE NEEDED
Alan.
It is possible to reattach the keel lifting rod in the down position.
Disconnect the rod from the ram unit and tie a cord to it, drop it thru the keel case, reconnect the rod to the keel, and use the cord to guide the connecting rod up to the ram as the boat is lowered to the ground.
I think that the keel maybe broken away where it meets up with the rod, but there should be enough tapered width on the keel to drill another hole just forward of the old position.
Note:: that the keel now between 25 and 35 years old, and possibly without maintenance during that time may also need some attention.
It is important that you do not use the boat in that condition as the keel will only be dangling on the pivot bolt and angled forward without any other support.


Return to the Forum List
Add a message to this discussion