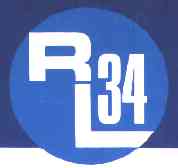 ---
---
WWW.RLYACHTS.NET

RL24, RL28, and RL34 Trailable Yachts
from Rob Legg Yachts
RL Yacht Owner's Discussion Forum
Return to the Forum List

Status 580/19 - or is it a Barnegat?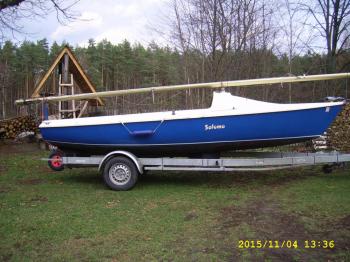 On the van der Stadt website www.stadtdesign.com there is a numbered and dated list of their designs with a double entry for #258 of 1973:
• 'Status 580' for Timpenny Yachts - Sydney
• 'Barnegat' for Dubdam – Alkmeer, Holland – who also built FDs and Tempests
The shortform specifications being identical. So I thought I'd try and find a 'Barnegat' on Google and found a couple. The attached pics come from a Polish boat for sale (2nd May 2016) at 5,500 zlotys (I think) located at www.allegro.pl/lodz-zaglowa-barnegat-585-i6009149375.html
So it seems we have some cousins in Europe! – perhaps this is already common knowledge but it's news to this newbie 'Statustitian'.
Interesting seating arrangement – appears to fold away - good for camping.
PS. Seems I can only attach one image - there are 8 on the Polish site which I tried to upload - some showing the interior, hence the seat comments.

Return to the Forum List
Add a message to this discussion