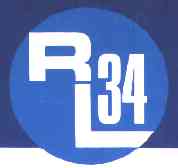 ---
---
WWW.RLYACHTS.NET

RL24, RL28, and RL34 Trailable Yachts
from Rob Legg Yachts
RL Yacht Owner's Discussion Forum
Return to the Forum List

Bay to Bay
2016 will be remembered for the social activity rather than the racing.
For the first time in my memory, day 2 of the Bay to Bay was called off due to lack of wind. It wasn't for lack of looking; the fleet had motored up to Wangoolba Ck before the race was abandoned. The race result was therefore based only on the Saturday sail to Garry's.
Sly Fox was the stand out RL, not only being the first RL over the line but also being quickest on PBH.
Most of the race was a tight reach, both out of the inlet and to the finish line. The middle section from Big Mick to the S38 buoy was a 3/4 spinnaker run with mostly about 10 knots of breeze.
I think a new raft record was created in Garry's Anchorage, 7 RL's spent the night on 1 anchor.
The fleet of 128 included 2 dk's, 12 sk's and a 28. This was a surprisingly small fleet considering the May long weekend had been reinstated.

Return to the Forum List
Add a message to this discussion