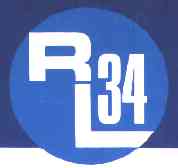 ---
---
WWW.RLYACHTS.NET

RL24, RL28, and RL34 Trailable Yachts
from Rob Legg Yachts
RL Yacht Owner's Discussion Forum
Return to the Forum List

Enclosed Head in an RL 24
Is their any way, shape or form to install a macerating toilet and shower in an RL 24? Much like the RL 28. Has any one attempted such a modification with all that it entails, in the RL 24? If it's been done before was it worth the effort? Losing space etc.Trying to entice the better half to spend longer trips away, and this is a carrot.


Re: Enclosed Head in an RL 24
A better toilet and a shower won't make much difference if someone does not want to go away.

My arrangement has always been to offer to motel it or take a unit with a jetty if my partner wants to get off the yacht.

You don't say where you plan to cruise but most places ban dicharging sewage.

And all that extra weight is not nice for sailing or trailering.

Stick with day trips in the most interesting places you can afford. and you might survive.

Or take the hint and have seperate holidays.

Return to the Forum List
Add a message to this discussion