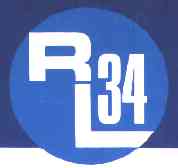 ---
---
WWW.RLYACHTS.NET

RL24, RL28, and RL34 Trailable Yachts
from Rob Legg Yachts
RL Yacht Owner's Discussion Forum
Return to the Forum List

Nationals
So.....
Who's going, anyone camping on their boat?
Not much being said about it??




Re: Nationals
Your right Matt, not much being said, bit of a shame for keeping any new comers informed. Sorry, I will attempt to step it up. I spoke to Paul about 3 weeks ago and we counted 14 boats that have said they will be coming to Paynesville. In the past most have stayed in accommodation with only a few choosing to camp on their boats.
Lets get some boat names on this list to show who will be there.
Boats that I have heard are going to be at the Nationals are:
Whatever, Ohau Rua, Cosmicsedso, Lowana V, Lowana VI, Spud Gun, Dodgy Vindaloo, Casper, This Way Up, Screemin Blue Murder, Liquid Limo, Spiral Navigator, That's all I can think of at this stage, please feel free to add any others that you hear of. Looking forward to NYE in Paynesville they have 2 fireworks for NYE one early for the kids and then again at midnight.


Re: Nationals
Miss Tress is a 95% chance for the cruising division.


Re: Nationals
Unfortunately I was notified today that Spud Gun will not be able to make it this year. Wishing Luke Lisa and family a safe and happy Christmas and catch up sometime in the new year. Good luck with your other sailing ventures.
Also I believe that lovely red boat, Warragul will be there, haven't seen her for a few years James.


Re: Nationals
Poor Warrigal. Polished so hard we're down to undercoat! Hopefully Warrigal will be there to watch and to do the fun stuff at the start, but I couldn't obtain a trade from Lowana VI to allow her to compete. Skippers can be so self entitled these days.

I'm starting to think her next paint job might be a colour reversal.


Re: Nationals
All good, been a long time since I've done a Nationals, thought there may be some friendly banter haha, anyway pretty much done now, floated it for the first time Sunday just so I could say I've had it in the water, even if it was 2 minutes.May even get a sail in on Sunday if all goes to plan.


Re: Nationals
Looks like I won't have time to apply the lipstick on Miss Tress. You could always run Warrigal in the cruising division James.

Return to the Forum List
Add a message to this discussion