US RL24 Differences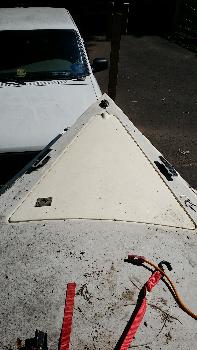 Hi all, I took a few pictures of an US RL that someone gave me here in Virginia. This site is such a great resource I figured they would be a help to others. I know there are differences and the following picks are what i think the major differences are. Please ignore the filth, just got it home and have some (lots) of cleaning to do.
Here's the top of our bow:


Re: US RL24 Differences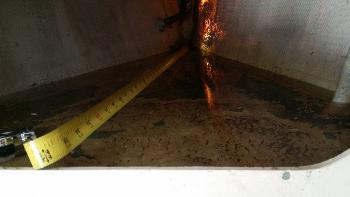 Forepeak in front of v-berth, about 3ft err..915mm front to back if you can't see the tape measure.


Re: US RL24 Differences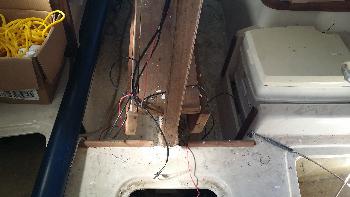 Not sure about this, do y'all have a "walk way" in front of your centerboard case? Taken through the front hatch from the outside.


Re: US RL24 Differences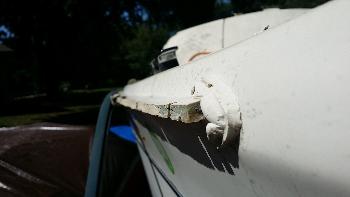 Hull to deck joint looks like it was put together with resin. The lump of adhesive was holding a now missing rub rail trim.


Re: US RL24 Differences
G'day Joe and welcome to the world of RL's.

Plenty of great information here on this dedicated site, theres also a great community on Facebook specifically for the RLs too, just search ......
Rob Legg Yachts RL24 RL28 RL 34 Status Photo Gallery

Lots of links and photos to other members boats and the modificatins/sailing/and day to day stuff.


Cheers
Kingy


Re: US RL24 Differences
That's odd. I have an RL 24 supposedly made in the US and there are lots of differences. My anchor well has no profile and looks a lot like the ones built in Australia. Also I only have two sets of u bolts for the shrouds. There are no chain plates. My mast is a beast and off an Aquarius 23 so I am looking at a Hobie 16 mast online. I am in Saskatchewan Canada so have limited options available for upgrades.


Re: US RL24 Differences
In the thread above this one Rick posted a picture of his US boat, and it looks like the one you describe. I think his also only had the u-bolt chainplates. We're some sold as kits I wonder? My mast is a beast as well, 26ft untapered 3x4 kenyan. I'll post exact measurements next week along with some pics.