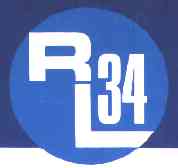 ---
---
WWW.RLYACHTS.NET

RL24, RL28, and RL34 Trailable Yachts
from Rob Legg Yachts
RL Yacht Owner's Discussion Forum
Return to the Forum List

CBH increase for FBM
My club handicapper wants to apply a penalty for having a full batten main (FBM). Under the new ATYSBA rules of July 2017, there is a penalty for a FBM if it is not considered in the class CBH.
I was told that the existing class CBH was registered on a total batten length of 7980mm and that my new (current spec) main having a batten length of 8800mm meant I had to accept the penalty, making the new CBH for an RL24DK 767.
All arguments that FBM is standard in the class have so far failed.
Anyone else had this happen. Any thoughts?
This has implications for the entire drop-keel fleet as it essentially means we will all move from 760 to 767. This looks like a back-door attempt to increase the CBH of our fleet.


Re: CBH increase for FBM
Hi Matthew

Firstly, your handicapper has no business using THAT penalty as it's meant for moving from leech battens to full battens (and as you've said, we're already rated for that).. nothing to do with the total sum length.
Secondly. Bad maths. .760x1.0075 = .7657..round up to .766 not .767.

Adding 800mm to the total doesn't mean a faster sail. Another RL sailor at my club recently bought a new main. One less batten than mine. Similar roach, looks just as good, sails just as fast. (I'm tipping that if you made one of your lower battens into a leech batten, the sail wouldn't suffer).

If your handicapper is using the old "Class Basic Handicap (CBH) - List Detail.htm" file for that 7980 dimension, he shouldn't be, according to John Burgess (Chairman of the AS NTYSB Technical Committee and one of the guys that wrote the new rule). That list was last updated in 2005 and RLs would have been reviewed since then. If he is using that list, then you can run a genoa with an LPG of 2591mm without penalty.
I'm the handicapper at our club. Here is part of the email conversation I had with John (regarding a different class):-

The list you refer to is no longer valid. It is superseded by the ATYSBR Appendix `A`.

This list you have was originally produced in circ 1990 and over the years has been amended and transcribed many times.

I suspect that you have stumbled upon a typographical error.

In reply to your statement; "Am I reading too much into that information, i.e., is that list not actually an accurate representation of the original CBH measurement data?" the answer to both suppositions is yes and no.

1. Yes you are reading too much into the information and,

2. No, that list is not an accurate representation of the original CBH measurement data..


It is old documents such as this that are dredged up from the bowels of the web etc., that cause a lot of confusion and disagreement.

I suggest in future you access the YA website ATYSBR and use the data contained in Appendix `A` as the only accurate and reliable reference source.

Thanks for your interest.




Re: CBH increase for FBM
Thanks Peter

Sounds like I need to chase this up directly with John Burgess. Can you say where I might find his direct email address?

This issue has just been raised for a number of classes at CYC. The response of one member was to convert 2 of his battens to leech battens. If I can't get any relief from the system, I may consider doing something similar.

Matt


Re: CBH increase for FBM
Peter Taylor from your club is the other one on the technical committee.
If you can't get any joy from him, you won't from John Burgess.
If you pull your bottom batten out and try it with a 900mm or so leech batten, I'd be surprised if it doesn't go just as well


Re: CBH increase for FBM
The FBM has been accounted for since 1991 if not before. Please don't make alterations to your main. I would go the Burgess path and the Association will, I'm sure, assist.


Re: CBH increase for FBM
G'day
The association has been approached by the Sailing Australia Tech Committee in regard to batten length. The association is assembling a more comprehensive response. Briefly The Sailing Australia rule refers to individual class rules. Our rules for RL24s,a development class (which is a little different to most classes and also focused on a more efficient safer boat), are clear that working sails are limited to 20 square meters. The rules do not set a batten length.
Boats with 20m of working sail are compliant and should race under existing SK or DK handicaps. I expect to post a more comprehensive discussion before long...
Regards Wayne Hill RL24 Owners Association President


Re: CBH increase for FBM
Hi Wayne
Perhaps we need some clarification on the new keel flap rule too.
In open events would the .760 CBH be relevant as in the class rules (which only refer to class championships) .." *Swing keel RL24's fitted with keel case fillers, blocks, flaps or similar devices, or which have modicifations to
the keel itself, to fill the centre case slot to reduce drag while sailing, will (for the purpose of handicapping
and divisions at championships) be treated as drop keels. *" or do they apply the +3% which is only .747 ?


Re: CBH increase for FBM
…Regarding discussion of the RL24 CBH and batten length.
Discussions were triggered by a protest and sail measurement in a mixed fleet competition.
RL24 CLASS RULES
The sails were measured and found compliant with our RL24 CLASS rules - see http://www.rlyachts.net/RL24RulesAndRegs.pdf
"Working sail area
The combination of headsail and mainsail in use at any one time shall not exceed 20 square metres measured area.
Spinnaker
The spinnaker shall be symmetrical when folded along its centreline with the leeches together. Maximum measured area shall be 20 square metres. Shape is otherwise unrestricted".

These rules have served the RL24 Owners Association well and we are racing (and cruising) safer and more responsive boats. Costs have been kept minimal and the class provides relatively inexpensive competitive racing. Change has occurred carefully and steadily - via a proposal, a seconder and a 2/3 majority at our AGMs …for around 45 years.

AUSTRALIAN SAILING 2017 RACING RULES OF SAILING
Section 12. (ATYSB Rule with CBH - July 2017) reads, "… sails shall be constructed and measured in accordance with the individual Class Rules."
Note that our individual RL24 Class Rules say nothing about battens. Therefore, following the rule requires no action and RL24s within our class rule using appropriate working sail areas and spinnaker size are compliant. The RL24 individual Class Rules are silent on differing batten lengths.

AUSTRALIAN TRAILABLE YACHT AND SPORTS BOAT RULE.
Australian Sailing applies a formula to develop a CBH. It includes a nominal batten length. A batten length was assigned to RL24s in the 90's … but there is no record of a discussion or correspondence with the RL24 Owners Association. It's likely that RL24s are the only trailerable class that do not mention battens or batten lengths in their class rules. This is in keeping with the 'development class' ethos that attracts sailors to the class and makes for increasingly safe and responsive boats. Other trailerable classes are more prescriptive with varying degrees of enforcement and compliance.
The dilemma for Australian Sailing is that the rule did not fully consider all individual class rules and does not cope well with a development ethos. Until now it's been applied without consultation.

There have been other adjustments made to RL24 CBHs to reflect performance; RL24 DKs were pegged back in the 90s to reflect some excellent campaigning in mixed fleets and a string of RL24 victories. RL24 sailors around Australia still feel the impact of these adjustments and it's hard for the efficient RL24 sailor to make any impression on similar handicapped boats like Castle and Nolex class boats when conditions are lighter and their class rules permit the use of large genoas.

Further the RL24 handicap reflects performance measured years ago - over old triangular courses incorporating a reach. RL24s are quicker to plane than most boats (and exciting/demanding) in fresher breezes which meant more good results. Mixed fleet courses are now simply windward and return so that 'advantage' in some conditions no longer enables RL24s to gain ground in mixed fleet racing.

Finally over recent years of mixed fleet racing and 5 or more years of RL24 National Championships the result do not indicate any advantage in more battened square topped sails. Both division winners are relatively conventional topped sails and the square top is yet to dominate or even place consistently. In the spirit of the class we are keen for further development to find a configuration that makes a great boat even better to sail. If that means square tops, more battens or a greater batten length ... so be it.

THE BOTTOM LINE(S)
If you boat complies with the RL24 class rules the RL24 Owners Association view is that is compliant with the Sailing Australia, Racing Rules of Sailing
It is not the role of Sailing Australia's Technical Committee to set RL24 Class rules. (Incidentally can anyone provide me with an example of Sailing Australia assistance to the RL24 class given good numbers competing locally and nationally as well as several generations participating in the class over many years? Apart from generic admin & insurance; despite requests, I cannot find any evidence of support for one of Australia's leading and most innovative trailerable classes).
The RL24 Owners Association believes that the current CBHs are a reasonable reflection of RL24 SK and DK performance in mixed fleets. The Association's position is that Australian Sailings formula may require revision to better reflect current RL24 results in mixed fleets and better support the development approach of the class. The revised formula should provide the same handicaps as currently applied RL24 SKs and DKs.
However the association will:
• Discuss the Class Rules in regards to battens at the 2018 AGM at the National Titles.
The starting point for discussion is that there should be no change to the current class rules; that all 20m sail configurations are expected to remain within Sailing Australia rules and that the current CBHs should not change.
• Assemble a subcommittee of experienced competitors with good insight into the history of the RL24 CBHs to consult with Sailing Australia Technical Committee reps. The aim is to assist them to better and fairly incorporate the RL24 development class in the CBH rule but not use of a specific batten length. The goal is no adjustment to the current CBHs.

REGARDING SWINKG KEEL FILLERS: From the RL24 CLASS RULES:
Swing keel RL24's fitted with keel case fillers, blocks, flaps or similar devices, or which have modifications to the keel itself, to fill the centre case slot to reduce drag while sailing, will (for the purpose of handicapping and divisions at championships) be treated as drop keels. (Amended RL24 AGM 30th Dec.30th2008)
In the spirit of keeping it simple and having rules that enable competitors to attend mixed fleet, national championships and feature races SK owners should race without keel slot gadgets. Multiple variations to handicaps just make the class less transparent and accessible.

Wayne Hill President of the RL24 Owners Association

Return to the Forum List
Add a message to this discussion