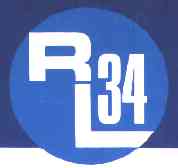 ---
---
WWW.RLYACHTS.NET

RL24, RL28, and RL34 Trailable Yachts
from Rob Legg Yachts
RL Yacht Owner's Discussion Forum
Return to the Forum List

Best Cruising Seats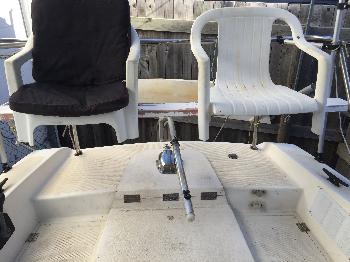 This seating arrangement has been the second best innovation added to my cruising RL28. The two white plastic seats have had their legs cut down so they don't touch the deck and they rest onto a pine fascia board which rests on the middle rail of the pushpit. It means I can now steer with my feet and am easily able to see over the cabin top. These seats have remained in place, untied, in 20 knots of breeze and the plank 'clips' between the pushpit and the awning tubes. There is also another short timber plank lashed upfront to the pulpit, and it can support one of the plastic chairs also; great for dolphin watching.
The rear timber plank is also handy when tying up to 'industrial type' wharves if it's tied horizontally to the side of the boat. Naturally, fenders go between it and the boat.


Re: Best Cruising Seats
Great mod Alex , sounds like you really enjoy your RL28 and cruising.
Looks like you may have an inboard under the well cover ?
where are you mostly sailing ? Great to see your photos.
My RL is sadly still on her trailer i am certainly looking forward to getting Freyja back on the water soon.



Re: Best Cruising Seats
The boat goes back into the Townsville marina from April till October. Each winter season I try to get in up to 4 trips out to the reef and that's generally sailing through the first night, and then having 2 nights anchored out at a reef. Sailing/steaming time is usually from 8 to 11 hours to get out to the reef. Sometimes by myself, sometimes with others. My night time anchor stability is done using a spin pole out each side. Drogue anchors and my dive lead weights are hung off these to take bad rolling out. Works a treat. I can't speak highly enough of little Volvo diesel. As you'd expect when using my plastic seats, I do my watches looking over the cabin top rather than through it. My neck loves it! Cheers Alex

Return to the Forum List
Add a message to this discussion