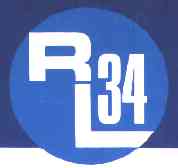 ---
---
WWW.RLYACHTS.NET

RL24, RL28, and RL34 Trailable Yachts
from Rob Legg Yachts
RL Yacht Owner's Discussion Forum
Return to the Forum List

RL 24 Centerboard bolt leaks
I have an RL 24 made in the USA. It was blown off the trailer in Cudjoe Key, FL by Hurricane Irma. Now water leaks from around the centerboard bolt: 1 liter per day. Since the centerboard was resting on the trailer, I am relatively sure the it was twisted in the slot. I put a bunch of epoxy putty around the bolt, which reduced it from 4 liters to 1 liter per day. Any ideas for a "simple" fix now that it is back on the trailer and dry.


Re: RL 24 Centerboard bolt leaks
Sounds like you have tried the easy option. If you type keel bolt into the search bar at the top of the forum page you will find what I have done to fix this problem, however it will mean keel out to do it.


Re: RL 24 Centerboard bolt leaks
I had similar problem when my cable snapped on American made RL24 . I have dropped my keel and applied epoxy and fiberglass to keel bolt area in keel trunk. After 30 years my keel bolt had wallowed out a bit of an oval. I am also adding 1/4 aluminum backing plates for good measure. I have done this job on a San Juan 21 I had and it was much easier on RL. I used 3 boat Jack's to raise the boat off trailer then dropped the keel.

I'm in TN and would be happy to answer any of your questions. My keel should be going back in wed this week after sandblasting and recoating.

Rick Bernardi
865-621-1172feel free to text
You could pay boat yard to repair but I'm cheap and not a lot of experience with sailboats at boatyards in TN.

Return to the Forum List
Add a message to this discussion