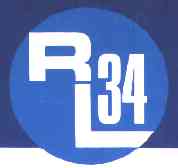 ---
---
WWW.RLYACHTS.NET

RL24, RL28, and RL34 Trailable Yachts
from Rob Legg Yachts
RL Yacht Owner's Discussion Forum
Return to the Forum List

Leaking hydraulics
I have noticed in many RL28 keel ram pictures some device or another to prevent the old gradual dropping of the keel. I am a pretty sophisticated sort of bloke so have used a piece of manky old chain.
I was wondering if anyone had actually determined the source of the leak, one of the old connections or pump seals or even the ram itself ?
I have had my original keel pump overhauled including new pistons and re-machining the cylinders. I am thinking about motorising the keel raising system ( I seem to be getting lazier as I get older.) and am wondering whether to keep the original pump and add a 12v pump so I still have the option of the manual pump handle, or just replace the whole lot.


Re: Leaking hydraulics
I have had my rl28 almost 10 months and it remains on its trailer in a shed while i complete its "update" So I am not really qualified to discuss how the hydraulics perform over time in service. But offer my thoughts on props or stops to support the keel .
By offering a stop or prop it allows the pressure to be removed from the system which means there is no continuous pressure on the sealing parts , pump , valve , joins and more importantly Hydraulic cylinder and rod seal.It has been my routine to lift keel , prop keel (at hydraulic rod) then release the pressure at the valve in the cockpit leaving it all in a relaxed state . Its the same with all the other hydraulic equipment i operate in my business.

Personally i would not be complicating the pump system , a little exercise might keep us sailing a little longer.


Re: Leaking hydraulics
If the boat is on the trailer, its easy to release the pressure and let the keel sit on the trailer, cant go anywhere. trick is, to remember to raise it again before launching. (oops guilty)
the ram is easy to remove and there is a simple seal inside that any hydraulic company can sell you. Certainly I'm a mechanic but it only cost about $80 including the oil. simples chk


Re: Leaking hydraulics
I have bought one of these units to put into my boat and I will keep the manual pump as a back-up. Just need to put a two way tap in the line leading to the ram.I will put the electric pump in behind the sink and then I am thinking of moving the manual pump to the back of the inside of the locker that it is in now. I think it will fit between the back wall of the locker and the outside of the hull so that just the bits you see in the cockpit are in the locker.The way it is now uses up a lot of space in the locker that could be better utilised (sorry Rob)
Kingley White (Rings+things)has also put in a pressure valve so that if the keel touches the bottom it will raise up enough to clear the obstuction and then go back down when back in deep water.
This is a link to the pump
https://www.ebay.com.au/itm/DC12V-6-Quart-Single-Acting-Hydraulic-Pump-Power-Pack-for-Truck-Dump-Trailer-AU-/371956070923?hash=item569a4f3a0b
cheers John


Return to the Forum List
Add a message to this discussion