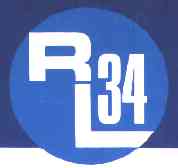 ---
---
WWW.RLYACHTS.NET

RL24, RL28, and RL34 Trailable Yachts
from Rob Legg Yachts
RL Yacht Owner's Discussion Forum
Return to the Forum List

Rebuilding a RL24
I'm uncertain, not into fancy luxuries, just wanting to learn sailing because I much enjoy sailing.
Fortunately I have a good labour job of regular 6 12-14 hour days. Yet it's like sailing, still beating, hoping to run across the ocean later. Hence it is rest rather than kayak on Sabbath.
This leads me to dads RL24. It's a really nice boat but needs repair. She's been undercover near 30 years, very sound, not seaworthy due to rig, sails would be tired, trailer a days job to replace bearings and fit tyres, unknown amount of work with corrosion. Not willing to invest to be best,
just seaworthy. Last year work at my parents house moved the boat into a semi protected storage, I intend to grasp this opportunity and house her inside my shed. They're really nice designs. I don't understand future. Intention was to soon buy and liveaboard an ocean cruiser but learning to sail is just as important and a RL24 is a lot easier to fix, I just don't know how!
I'm guessing that Largs Bay sailing club could include a RL24 amongst their fleet and might already have some, I don't know. When I get around I might try to visit. At best I could probably carve the cans once a month in a year or 2 or hold her fresh until my nephew or similar takes interest and goes some with her. She is dads and use was halted after I broke the mast step but I don't remember how. Trailer fulcrums soon seized after, the tyres weren't flash back then neither. Not sure about winches, they're the type with handles permanently attached, the keel's standard with extra strength laid around bolts.
You don't buy a boat, you purchase the responsibility to upkeep a vessel. Dad hasn't slacked off regarding such. Rather than the time needed to keep a beauty, beauty he helped keep. Sailing. Although a suburban house, the house is independent of water mains and has electricity during blackouts. I've done some bachelor of electrical and electronic engineering at F.U. Bedford Park, south Australia and although I ride my bike to work I need to figure out how to do metal work on van such that she can become electric later on or driven until a rusty pile. Engine fine. Rev and clutch. Plenty of torque at 0 rpm if an electric machine replaces the petrol donk.. Ideal to tow with.
I'm truly lost with how to source RL24 repair knowledge.
Any help would be greatful. Problem I had when skippering a Dragon class long keel yacht was finding crew. Forehand was amazing, all 6'8 of him, hugging the mast when buried 4 foot under, etc.
That's all I know. Future unknown. Seeking advice such that I can have a plane boat. I guess 1 year. Probably a retard and looking at 3-5. They're a boat easily voyage capable of more than a months provisions but are known to dislike combinations such as 3 metre swells, 4 foot chop, 70 knot northerly winds and an ebb tide. backstairs passage, south Australia. (My brag? Stoked with survival.. We were so scared, even an 18 foot sharkcat and 2 20 foot blue water power boats ran like such that night and rang the mainland to cancel their next weeks work commitments. But a really nice boat)
'Henry D'


Re: Rebuilding a RL24
If new to cruising.
Best thing we ever did was high mount an aerial and listen the the weather forecast regularly. I can't remember ABC. Was either on the hour every hour or on the half hour every half hour.
That day above we were out near the middle with very light wind to no wind. Radio reported a swing to northerly gale expected and a skipper that doesn't like use of iron sail had her going, straight to harbour. Visability sucks, we past the entrance during dark and it took us 3 hours to get back to a suitable run into harbour because the tide had grabbed us and we were moving astern into the southern ocean. The run into Christmas cove, kangaroo island prior to marina development eventually happened. The system kept building another 3 days. We made plenty of knots on day 4 or 5 using a storm jib of about 6 foot height forestay. The weather had calmed to a gusty 35 knot. The cockpit on the RL24 is perfect. Blankets were covering the whole boat and the cockpit was draining very quickly.
You're welcome.

Edit:
The skipper looks like an idiot. He does knot know Watt he's torquing about. Stink boats left the day earlier than us using the ferry wake as their guard. We LeggD it the day after. Probably on a flood tide or dodge.

Now I've just to fix her, find constant wind across flat water, some time without duty and you beauty.

Any larger RL24 fleets in Adelaide please or any RL24 fleets? Just seeking information. Thank you

Finally.. Instead of wasting work earnings. The mast system is the aerial with the radio connection being attached to the stay bolt system; one of the side stays.. Hears the mainland well at ranges greater than 100 km from the city. Basically good to mount Lofty from anywhere in gulf St Vincent, south Australia.

A pleasure.

Return to the Forum List
Add a message to this discussion