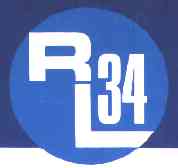 ---
---
WWW.RLYACHTS.NET

RL24, RL28, and RL34 Trailable Yachts
from Rob Legg Yachts
RL Yacht Owner's Discussion Forum
Return to the Forum List

Bar Crossing on an RL28 (Port Stephens)
Hi All,

This is my first post, having recently Bought an RL28 "QE3" in Lake Macquarie. So far I have been dedicating my time in getting her ready 'as I would like to' and haven't done much sailing on her. One of the destinations I would like to go would be Broughton Island, off the coast of Port Stephens. For this I have to cross the shoal bar at Nelson bay. I intend to motor my way out and back in. I have a 2014 9.9hp 4 stroke yamaha. My boat currently weight about 3ton laden.

I woulld like to know if anyone has experience in crossing bars in an RL28 and how it performs. Any extra tips on the Shoal bay bar is also extremely appreciated. I would be doing it single handed. Thanks a lot.


Re: Bar Crossing on an RL28 (Port Stephens)
A good question Felipe...pity someone has not answered...this is a sleepy forum...it is good to talk to local sailors about local conditions...in this case crossing a bar...your boat seems very heavy 3 tons !...perhaps someone else could comment here...voce fale Portuguese...

Return to the Forum List
Add a message to this discussion