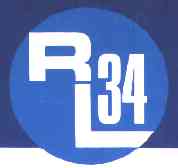 ---
---
WWW.RLYACHTS.NET

RL24, RL28, and RL34 Trailable Yachts
from Rob Legg Yachts
RL Yacht Owner's Discussion Forum
Return to the Forum List

My life with RL's
My first RL was "Blue Rhapsody" a 1978 RL24 swing keel and winner of the "Milang -Goolwa" 3 times in the late 70s early 80's
I had just come out of Laser 11,s (3rd nationals) and my son age 7 wanted to go racing with me!
Later i purchased an RL34 (C-Nymph/Bonnie Blue) an 18 year old affair! I re built her twice and raced her hard and loved her hard! A Magnificent boat and class!

Return to the Forum List
Add a message to this discussion