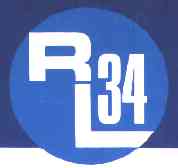 ---
---
WWW.RLYACHTS.NET

RL24, RL28, and RL34 Trailable Yachts
from Rob Legg Yachts
RL Yacht Owner's Discussion Forum
Return to the Forum List

RL24 class rules sail sizes versus Australian Sailing tech committee sail sizes.
Hi all, I hope you find this information of some value. I contacted my sailmakers North sails regarding AS tech committee changes to the RL24 sail dimensions.

The tech committee have increased the RL24 handicaps using larger sail dimensions.

What this means is that in Open Trailable yacht races the RL24 can sail with BIGGER SAILS. Please find my corrospondence with North sails attached.

Regards Scott Voller

Email from Norths,
Hi Scott,

Cocko has asked me to put together a quote for some larger RL24 sails for you.

Please find Also attached our designers Overlay of Class Vs CBH Sizing for a visual look of the sizing changes.

I'm not 100% across what the rule change is, But let me know if there is anything I can find out for you.

Hope you are well.

All the best

Aaron.

Aaron Cole

Melbourne Loft Manager.

North Sails Australia.


Loft - (03) 95849844

Mobile - +61 (0)424191091

www.northsails.com





http://www.northsails.com/emailbullet.png


2 Attachments



Original sail size request emails.

Michael Coxon
Mon, Feb 25, 8:46 AM
to me, Keith

Hi Scott,
Thanks for your email and kind words. You have a very good memory!
Please give my best to Dick.
The short answer is that we build RL24 sails to RL24 rules.
I am not familiar with the The Sailing Australia NTYSB and have asked Keith our designer to look into this.
We are happy to work with you to optimise your sails to any rule you specify. Based on what you are saying it sounds like if you went the direction of The Sailing Australia NTYSB that your sails would not measure as RL24 sails so you could not class race.
Did you do the recent RL Nationals in Brisbane. Please to report our Skiff sails continue to dominate winning both the drop and swing keel divisions.
Feel free to call.

Regards
Michael Coxon

NORTH SAILS
Australia

O:+61 2 9998 8500
M:+61 418 479 710
Skype: michaelcoxon
NorthSails.com
www.au.northsails.com


NS SydneyOM
Attachments
08:11 (18 minutes ago)

to Keith, me


---------- Forwarded message ---------
From: Scott Voller
Date: Sun, 24 Feb 2019 at 12:57
Subject: Sailing Australia ignoring RL24 class rules.
To: office@au.northsails.com


Hi Guys



Hope you have a Great weekend sailing.



My name is Scott Voller



I have been a North Sails Sydney customer since the early 80's.



I purchased my first set of sails (Manly junior) from Michael Coxon.



My father purchased an RL24 back in the early 80's, around the same time Michael Coxon developed the skiff rig for Peter Yoeman's RL24.



My father (Dick Voller and crew sailed at Port Kembla sailing club, on Lake Illawarra, our RL24 was called Big Deal.



I purchased a new set of North sails for my RL24 about 2 years ago, Norths order number 345568.



I'm very happy with my set of North sail's.



BUT............... The Sailing Australia NTYSB committee have ignored the RL24 class rules, stating that their CBH calculations were based on a maximum batten length of 7980mm.



My new North mainsail which was made as per RL24 class, has a maximum batten length of 8850mm. This North mainsail is deemed oversize by Sailing Australia tech committee.



I have attached some pages of the Tech committee report, re their RL24 Handicap increase.



This in my opinion leaves me at a great disadvantage. But, there is a much bigger problem for North sails, do you make sails as per class rules or the tech committee calculation measurements??



I am very happy with North sails and will continue to sail with Norths.



So, my disadvantage is that my sail plan is smaller than the tach committee measurements, defining the RL24 drop keel square top mainsail rating of 0.769p.



So, please if you can help me out on this re advice etc.



Also, if I was to purchase a new set of North sails for my RL24, square top mainsail type and max Genoa. How big can we go in area and shape using the tech committee measurements and ignoring the RL24 class rule of 20 sq metres working sail area.



Also what can we do with the spinnaker.



Many thanks



Regards



Scott Voller



0421718332


Re: RL24 class rules sail sizes versus Australian Sailing tech committee sail sizes.
Hi Scott
Unfortunately you are incorrect. We can't use bigger sails in open events as they are governed by the AUSTRALIAN TRAILABLE YACHT AND
SPORTS BOAT RULE. Rule 12 says:
12.0
SAILS:
12.01 Sails shall be constructed and measured in accordance with the individual class rules.
12.02 If no class rules apply, sails shall be measured in accordance with the ISAF Equipment Rules
of Sailing in relation to sail measurement but shall not exceed the dimensions of the CBH
measurement factors. These measurements are provided for the majority of ATYSBR listed
boats in Appendix A - "ATYSBR CBH Measurements".

I also did some calculations re the dimensions listed in the ATYSBR and, yes, if we could build our sails to those dimensions we could have WAY bigger than 20m2 .... but we can't.


TECH COMMITTEE MEASUREMENTS TAKE PRECEDENCE OVER RL24 CLASS RULES.
REPORT OF THE AUSTRALIAN SAILING NTYSB TECHNICAL COMMITTEE
Review of ATYSBR including Appendix `A` National CBH List
4th JULY 2018

//////////////////////////////////////////////////////////////
At this point the mediator Mr. Alistair Murray, gave his view on the current positions of both parties.
The pertinent points being:• The ATYSBR and CBH calculation must take a precedence over class rules, particularly as it
was fundamentally a measurement-based formula.
//////////////////////////////////////////////////////////
• The RL24 class would be gaining advantage over other more constrained classes by having
no limit on BLM and,
• It was unclear if the RL24 class had been performance adjusted historically.

12.0 SAILS:
12.01 Sails shall be constructed and measured in accordance with the individual class rules.
12.02 If no class rules apply, sails shall be measured in accordance with the ISAF Equipment Rules
of Sailing in relation to sail measurement but shall not exceed the dimensions of the CBH
measurement factors. These measurements are provided for the majority of ATYSBR listed
boats in Appendix A - "ATYSBR CBH Measurements".

ATYSBR CBH Measurements
Yacht Class LOA LWL B MASS BM I SL J SPL SMW LPG P BLM E EPF KF OAML
(MM) (MM) (MM) (KG) (MM) (MM) (MM) (MM) (MM) (MM) (MM) (MM) (MM) (MM) (MM)

RL 24 DK 7465 6080 2134 750 2135 6540 6600 2445 2670 4080 2591 7600 11000 2900 1 1.025 8300
RL 24 SK 7465 6080 2134 750 2135 6540 6600 2445 2670 4080 2591 7600 11000 2900 1 1 8300


Return to the Forum List
Add a message to this discussion